7 Resume Pet Peeves That Can Cost You
7 Resume Pet Peeves That Can Cost You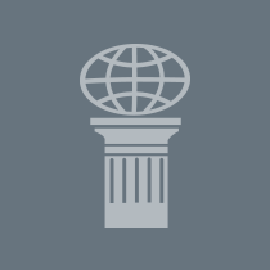 If you are having trouble getting responses from your resume, it may be time to take a step back and rework your resume. Make sure you resume doesn't contain any of the pet peeves listed below that can turn employers off and immediately dismiss your resume from the list of candidates.
Spelling Errors, Typos, and Poor Grammar
Any of these on your resume directly affect your reputation and first initial impression. You don't gain anything by getting this part right – this is credibility you should already possess as a professional. Use spell check, of course, but this does not catch every error. Go over your resume again – and again – and again – to try and catch these small but crucial mistakes. Recruit friends and family to look it over as well because they may be able to catch mistakes that you cannot find.
Broad Duties
You should not simply use your company's job description to list out all of your duties for current or previous positions. Most recruiters or employers already know the gist of most positions; they want to know how and why you are best suited for the position you've applied to. Your resume should highlight your specific accomplishments in each position. How did you improve your department or company? Whenever you can obtain specific statistics or percentages to show progress, achievement or growth, make sure to list those as well.
Inaccurate Dates or None at All
Hiring managers need to know when you worked and how to get a better understanding of your work history. They can also use the dates for background checks to confirm your credibility. Missing or inaccurate dates can send up a red flag and result in your resume being discarded immediately. Try to include a month and year (start dates and end dates) for every position. Don't worry about any employment gaps - you can explain these in your cover letter or initial interview, but don't discuss this in your resume. Make sure to list the correct dates of your education or any volunteer work, because these can help to make up for any gaps in your employment history.
Inaccurate or Missing Contact Information
You create a resume to get a phone call. This phone call can never happen with a digit missing from your phone number or incorrect email address. Go over all of your contact information once again to ensure it is correct. Include your first and last name, phone number, email and street address. If any of this is missing, a company will not look you up to find the rest of your information – they will move on to the next candidate.
Poor Formatting
Different fonts, borders, and boxes may look nice on paper, but can cause confusion if the resume needs to be scanned. Today many employers only accept emailed resumes, and the formatting for these can be thrown off as well. Fancy fonts are also harder for employers to read, and if they are struggling to understand your resume they will probably end up throwing it out. It is best to keep your resume in a plain font and steer clear of special formatting for a nice and clean format.
Long Resumes and Long Paragraphs
Hiring managers and recruiters just do not have the time to read long resumes. Therefore, it is detrimental if you do not focus on the skills and accomplishments that directly relate to the job you are applying for. Yes, it takes more time to tailor every resume to every position, but it is worth it if you end up landing a job because of it. You should never send out your resume to job openings in mass – employers can spot these resumes right away. Applying for more positions does not equal a better chance of finding the right job for you. Every word on your resume counts, so make the most of them to best relay why you are well suited for the position at hand.
Personal Information Unrelated to the Position
Managers already have limited time to peruse your resume. Don't distract them with information about family, hobbies, interests, unless it is directly related to the position. Even a photo on your resume could be considered personal information that is not necessary to include on your resume. You need to connect what the recruiter needs and what you can bring to the table. Any personal information that is not directly linked can take away from how good of a fit you are for the position.
For more tips and information on the job search and other resources available to AIU students and alumni, visit the AIU Career Service page.