How to Find the Best LinkedIn Groups to Join
How to Find the Best LinkedIn Groups to Join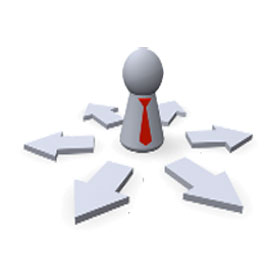 LinkedIn groups, when joined judiciously, are a helpful career resource. Beyond offering networking opportunities, they keep you connected to likeminded professionals, offer the chance to help others in your profession and serve as a resource for troubleshooting when needed. The question is, how do you find and join the right groups, ones that truly help you achieve career goals?
Decide What You Want to Accomplish

Before you consider joining a group, ask yourself what the end goal is. Are you looking for a sounding board? A place to share relevant content? Do you seek a large or a smaller group of professionals? Something with a local, national or international presense? Senior-level people or entry-level members? Since there are over one million groups to choose from, deciding what you hope to accomplish can help make the most of your time and maximize your efforts.

Use the Groups Directory

LinkedIn's Groups Directory is accessed from the drop-down menu under "more" on the groups home page. Consider it your gateway to social-professional groups, which may be located by name, browsed alphabetically or found by category search, be it a global jobs network, an alumni association or a group of industry-specific professionals. You also peruse the "groups you may like" recommendations, located on the bottom right of your dashboard.

Be Specific

When searching for LinkedIn groups, a general term like "marketing" yields over 40,000 results, while a more specific term like "social media marketing" reduces the number to over 4,000. Once you settle on terms, further refine your search by checking relevant boxes on the left-hand side of the page. Do so using the first and second connections you have, if desired. However, if making new connections is your goal, skipping that particular feature may be wise.

Look at Statistics, Demographics, Growth and Activity

LinkedIn allows you to access a Groups Statistics dashboard, a summary of when the group started, the number and location of members , the level of active engagement and the seniority of members. Under the demographics tab, learn members' seniority level, job function, location and industry. Meanwhile, the growth tab reveals the group's membership details. That includes the overall membership trends, weekly membership details and week-over-week growth rate. Finally, the activity section gives you insight into what the group can actually do for you, whether it's find job posts or engage in discussions.

Join a Few Groups

Once you find groups that you believe will help you meet your business goals, join a few of them. LinkedIn allows you to join up to 50 groups, some of which are members only and subject to group manager acceptance. Members-only groups tend to be the most active, organized and on-topic as a general rule.

Explore, Observe and Get Involved

Once you've joined some groups, put take the time to see how other members use the forum. Think about what it can do for you. Then, when you have a feel for the group, get active. Begin reaching out to members with questions, and take the time to answer theirs. Post group-specific content at a regular rate, too, to establish your presence.