So You Think You Can Interview?
So You Think You Can Interview?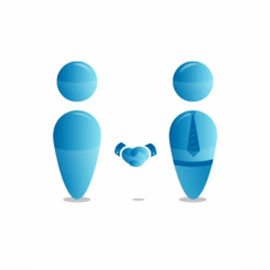 Whether it's singing, dancing or anything in between, people are enamored with watching other people do anything on television today. Most of us sit back and say, "I could do that, no problem." That may be true until the spotlight is on you and there is a panel of judges just waiting to see you perform.
In many cases, it is the same way with interviewing. Many people think they can answer every interview question perfectly for an employer. Whether this is because they actually think they can or because they choose not to be realistic, it can be detrimental to a person's job search.
More Than Your Resume
Interviewing is your chance to show the "judges" you are more than your resume. In addition, an interview is the employers chance to see who you are and where you may fit into the company. It is crucial to be on top of your game at all times.
Practice Under Pressure
The best way to do this is simple: practice. Ask a friend or family member to sit in on a mock interview with you. It may be best to even tape the conversation with a voice or video recorder so that you can see yourself or hear yourself answer all of the interviewer's questions. Sometimes this method works better than just getting the feedback from the interviewer because it allows you to judge yourself. Think of things like body language, tone of voice and eye contact. Sometimes using the right words may not be enough if you come off too aggressive or even too passive.
Treat Everyone as an Employer
Remember that you are on "stage" from the moment you walk in the lobby. Especially in smaller companies, employees talk and if the receptionist is speaking about a rude candidate that came in the door this morning while the recruiter is in the room, they may wonder if that was the person they just interviewed. It is always a best practice to treat everyone you come into contact with once you step into the building as your potential employer.
Keep Calm and Shine On
Also, keep in mind that interviews, like stage performances, are made to be stressful. If it was not then an employer would not be able to see who can shine and who buckles under the pressure. Try to stay calm. If they called you in for the interview, then you are already a real candidate in their minds.
Students and graduates of AIU are encouraged to partner with the Career Services department during their job search to hone their interview and resume writing skills. Learn more about the career search services and resources we provide.