How to Answer "Tell Me About Yourself" in an Interview
How to Answer "Tell Me About Yourself" in an Interview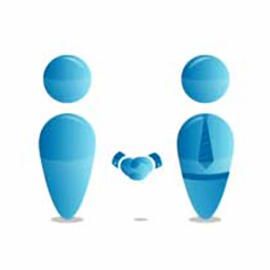 During a job interview, many people are comfortable explaining their past jobs and giving examples of how they conducted tasks and handled situations. However, some people get stuck on what many times is the first question; "can you tell me a little about yourself?" AIU Career Services has the following interview tips for this seemly simple, but often puzzling, question.
Is There a Wrong Answer to this Interview Question?
When asked this interview question you don't want to respond with "What would you like to know?" This shows the interviewer that you are not prepared for the interview. Another thing to keep in mind is that you do not want to disclose personal information such as age, marital status, and children. This question is not intended to give your life story, but to give you the opportunity to describe yourself and focus the interviewer on why you are a qualified candidate for the job.
How Should You Address this Question in a Job Interview?
When asked this question, you want to focus on your professional background, skills and accomplishments that you have gained through your career and focus on the qualifications that are relatable to the position that you are interviewing for. Take this opportunity to bring your resume to life and show the interviewer the person behind the resume that they were so impressed. Once you have developed a good answer to this question, practice it so that you can deliver it smoothly and with confidence.
Welcome this Question during your Job Search!
Don't dread this question, this gives you the opportunity to showcase why you are the best person for the job and gives you the chance to set the tone for the rest of the interview.
Learn about the services and resources provided by AIU Career Services.