What's An Informational Job Interview?
What's An Informational Job Interview?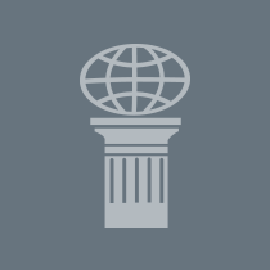 You may have heard the term "informational job interview." The question is, what does it really mean, what's involved and —when attending one—what's in it for you?
At its core, an informational job interview isn't a job interview at all; rather, it's a chance to gain insight from an industry veteran. Typically, you're the one who makes the first step, whether it's reaching out to a professional you know directly or contacting someone you're connected to through someone you know, be it an uncle or friend. It also may be a person you've encountered through the alumni network of your bachelor's or master's degree program or a social platform like LinkedIn.
Once you've landed the connection and have scheduled a date to meet, go about the business of preparing questions. Think about the information you hope to capture and how it will help you succeed. If the interview takes place via email, make sure the questions you send are every bit as insightful as they'd be during a face-to-face. The last thing you want is to appear halfhearted after having reached out.
And while it may seem obvious, dress professionally, and arrive on time with meaningful, strategic questions that have been prepared in advance. They should be questions that can, in turn, help you land the job of you are pursuing. However, this is also an opportunity to ask questions about anticipated salary, benefits and vacation time. Knowing how the industry works in the day-to-day is useful information that helps you prepare your future, manage your expectations and better understand work culture in your field of choice.
At the same time, an informational interview is an opportunity to hone your interview and communication skills. Plus, it can help you formulate your strengths and weaknesses. It also helps you know how to convey your candidacy down the line by helping you understand who, and what, a prospective employer is looking for.
Remember this when attending an informational interview: Don't misrepresent your intentions. You're here for information, not as a pitch to get hired. They've lent you their time - it's your job to make the most of it.
Post-informational job interview, be sure to send a thank you note, letting the person you met with know you value and appreciate their time and insight.
What happens next? Well, that's up to you.
The information you gathered during the interview should be used to develop the necessary skills to succeed in your field. It can also provide a clear path to convey where you excel and areas where you need to improve.
What's more, it may open up the door to connect with potential employers in the field, ones who may be looking to hire. Perhaps the person you interviewed gave you the name of someone else to speak to. Do so, and start building your network. Over time, it can position you in proximity to those who can help you further your career.
For more career-related tips and guidance, follow AIU on LinkedIn.
---
Jennifer Olvera is a Chicago-based freelance writer.