Top 5 Back-to-College Questions from the Non-Traditional Student
Top 5 Back-to-College Questions from the Non-Traditional Student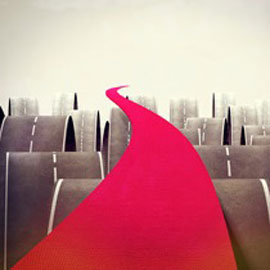 The prospect of going back to college can be especially anxiety-provoking for the non-traditional student. These students might be older, have children, work full-time, or have a GED instead of a high school diploma. Understandably, their concerns about going back to school differ from the typical worries of the fresh-from-high-school crowd.
Here are the top five things non-traditional students want to know.
1. Can I still get financial aid if I have a job?
Yes. You may still qualify for financial aid if you have a job. Start by filling out the Free Application for Federal Student Aid, or FAFSA, online to see what federal financial aid you may be eligible to receive. If you are supporting yourself, you only need to provide information on your own income when you complete the FAFSA. Students who are older than 24, have dependents or are veterans are typically considered independent.
You may qualify for financial aid from the school you will attend, or from the federal government. Both the government and individual colleges use the FAFSA to determine the amount of aid you are eligible for. Some aid is in the form of grants, which do not have to be paid back, and some is in the form of loans, which do have to be paid pack. Be sure you understand the particulars of any aid you are offered.
2. How can I balance school and a full-time job?
Having a full-time job and going to college isn't easy, but it can be done. There are several options you can consider:
Go to school part-time. Many colleges will let you take one or two courses at a time, at night or on weekends. It will take you longer to graduate than it would if you went full-time, but you'll have your degree, and that's what's really important.
Work part-time and go to school full-time. Your employer may be willing to let you cut back on your hours at work to accommodate school. Be sure that this is a possibility for you financially before you commit to this option.
Go to college online and keep working full- or part-time. This choice is becoming more and more popular, and for good reason. You can learn at your own pace and "go" to classes when you have time.
Also, one big advantage to working and going to school at the same time is that your employer may help pay for your classes. Many companies offer tuition reimbursement for employees who enroll in degree programs related to their jobs. Check with your employer to see if this is possible.
3. I dropped out of high school but now have a GED. Can I still get accepted to college?
Of course! Most colleges treat a GED just like a high school diploma. Just like students who have graduated high school need to provide their high school transcript, you will need to submit a certificate or transcript to show that you received your GED.
4. I have a young child. How can I find the time to go back to college?
There are more options than ever for parents who want to go back to college. Some colleges have on-site daycare facilities for the children of students. Online universities also can be a great option for parents, as you can take classes around your schedule—and your child's. You can learn while your child is napping, after they go to bed, or while they're at school. If your university offers course access via web-enabled mobile devices, you can even study and complete assignments on the go, such as at the kids' soccer practice or on a lunch break at work.
5. I've been out of school for many years. What if I'm the oldest student in all of my classes?
You may be surprised to find that you're not the only non-traditional student in most of your classes. More and more people are going back to college later in life, either for the first time or to get a second degree in a more marketable field. The experience and knowledge base older students can bring can also be valuable to your fellow students - and your instructors.
Colleges are making more accommodations than ever for the non-traditional student. Don't let the fact that you're not just out of high school interfere with your dream of pursuing the degree that can help move your career forward.