What Can You Do with an HR Management Degree?
What Can You Do with an HR Management Degree?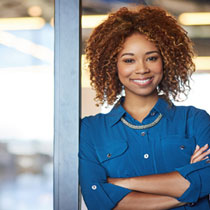 Before determining which degree to pursue, college students typically ask themselves a simple question: "Why should I study this?" The answers are often personal and can vary from "I want to fulfill a lifelong passion" to "I think there's a bright future in this field."
For anyone considering a human resources management degree, the answers are as numerous as for any other specialization.
"First, HR is an exciting and interesting field. There is great variety in the work, and it is quite fulfilling to help both employees and the organization as a whole through the strategic contributions made by HR," says Deb Cohen, senior vice president of the knowledge department at the Society for Human Resource Management (SHRM). "Second, the Bureau of Labor Statistics predicts that the HR field will grow over the next five years and potentially in significant ways. As the economy gets stronger and more hiring occurs, there will be greater need for HR professionals at all levels."
If you are a people-person ready to help others with their careers while enjoying flexibility and opportunities of your own, the human resources field offers many appealing possibilities.
Workplace Choices for Human Resources
For some careers, it is relatively easy to envision one's future workplace. Surgeons tend to be employed at hospitals and the majority of teachers work in schools. HR professionals, however, find opportunities at a variety of places. Their skills are needed across fields by organizations interested in hiring, maintaining and serving employees.
A quick look at BLS data on HR managers gives a sense of the diversity and multitude of employers. Companies ranging from motion picture studios to petroleum manufacturers and everywhere in between hire people to direct their HR activities. Likewise, schools and universities, the government and hospitals are significant employers. Whether large or small in size, many organizations find having HR professionals on staff is essential for recruiting and hiring new talent, as well as for being a critical liaison between established employees and the company.
Professional employer organizations such as placement agencies and temporary help services are worthy of special mention as workplace options for graduates with human resources degrees. The employment services industry is expected to grow considerably in the coming decades to meet the needs of businesses that want to outsource some HR-department functions.
The locations of jobs are as varied as potential employers. As might be expected, heavily populated states such as California, New York, Texas and Illinois have the highest employment level for HR managers, according to the BLS. However, areas with the highest concentration of jobs include the District of Columbia, Minnesota, Connecticut, Washington and Massachusetts. Further reflecting geographical opportunities, top-paying locales include New Jersey, D.C., Delaware and Pennsylvania.
Building a Career in Human Resources
As any business student specializing in human resources can tell you, a degree program encompasses a variety of subjects. The curriculum typically covers topics such as employee recruitment and selection, organizational policy, team building, conflict resolution, employee compensation and benefits, labor law, training and development, maintaining high performance and strategic management of human assets. "As a result of being exposed to so many areas within HR, there is great flexibility to move into and out of roles and responsibilities over time," SHRM's Cohen notes.
SHRM reveals good news for those who wish to put all of those skills to use. According to its "HR Jobs Pulse Survey Report" released in January 2014, "HR generalist" was the top answer given by organizations when asked, "What are the top three HR functions your organization is hiring for?" ("Employment/recruitment" and "administrative" were second and third, respectively.)
Training and development managers also may be in particular demand as organizations prepare replacements for retiring Baby Boomers and deal with the necessity for employees to be life-long learners in the constantly-developing modern workplace. Those managers who can grasp the attention of younger workers through innovative programs involving social media and other technological advances may fare particularly well. The BLS projects growth of 11 percent in this field through 2022.
One of the chief draws of the human resources industry is salary potential. Consider these median annual salaries as of May 2012:
Human resources manager: $99,7201
Training and development manager: $95,400
Compensation and benefits manager: $95,250
Human resources specialist: $55,800
Labor relations specialist: $54,6602
Some HR experts even parlay their education and work experience into top-level positions within an organization, with wages commensurate to the responsibility such jobs entail.
1 U.S. Department of Labor. Bureau of Labor Statistics. Occupational Outlook Handbook: Human Resources Manager. [online] Available at http://www.bls.gov/ooh/management/human-resources-managers.htm [Accessed 23 Apr. 2014].
2 U.S. Department of Labor. Bureau of Labor Statistics. Occupational Outlook Handbook: Human Resources Manager. [online] Available at http://www.bls.gov/ooh/management/human-resources-managers.htm#tab-7 [Accessed 23 Apr. 2014].