How to Get Motivated for School: 15 Tried-and-True Tricks
How to Get Motivated for School: 15 Tried-and-True Tricks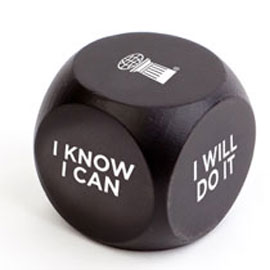 Sometimes, you just hit a wall.
It happens to everyone, whether you've already completed several classes or are just a few months into your degree program. The long hours and days of hard work – on top of all the other demands of your life – start to wear you down, and it can be hard to dig in and keep your head up.
Fortunately, help is at hand. Below, real AIU students and alumni share from their own experience how to get motivated for school and keep going toward graduation when the going gets tough, from teaming up with classmates to setting an example for your kids to always keeping your end goal in mind.
Never look at where you were ... Look at where you want to be. No matter who else thinks this is possible for you, know why it is possible for yourself. Surround yourself with individuals who are ahead of you, or supporting you. That way you are always following the steps of a successful example, and you're being encouraged by positivity. – Prenisha S.
Get to know your classmates. You will be able to lean on each other throughout the program. That's how I made it through to the end. – Anthea L.
Find something interesting in each assignment to focus on. Makes it fun and something to look forward to. – Danye'l M.
When everything's good, never give up. When everything's bad, never give in. – Andrew N.
Surround yourself with positive people, people who celebrate YOU, and always be open with your professors and especially your advisor; they have all been there and are willing to help. – Emma S.
I keep myself motivated by breaking up my classwork throughout the week. It helps not to get overwhelmed!! I keep telling myself all the time missing things in life right now will be worth it later – Victoria B.
I just look at where I am (situation wise) and look at my kids, and say to myself, "I can do better than this. I WILL do better than this." It gets hard, I know, but it gets harder before it gets better. In the end, it was all worth it. – Ally D.
I am a single mother of three and face hard times staying motivated, but in the end after seeing success through this school, I know that in the end it is worth all the struggles and tough times. Just knowing that you can better yourself for those you love and even for yourself. My confidence has skyrocketed knowing that I can keep my grades up with a full-time job and my kids! Just stay positive and use the resources the school provides. – Rebekah D.
I look at my future, and how bright it is, and I look at how far I've come. – Peggy K.
10. I had many, many doubters in my life. Proving them wrong while being a full-time employee, husband and father was motivation. – Brian L.
11. The best thing was that I made a friend that was in every class with me. We did several projects together and are friends on Facebook. We have each other's cell phone numbers. I hope you will find a great partner like I found. – Paula V.
12. I get up every day knowing that I wasn't just doing this for myself but also for my family. Now that I am finished it is the best feeling. – Stacey Q.
13. My motivation is my life goal. When I get overwhelmed and frustrated I look at where I am and where I want to be. I also have 2 younger siblings in college and they are competing with me. Right now I have the highest GPA and I'm trying to keep it that way. – Keisha D.
14. Networking with your fellow classmates is a great motivator! Typically, the classmates you start with are the ones you'll finish with. – LorRenne N.
15. As a parent it is mandatory that my kids get exceptional grades, what kind of parent would I be if I didn't hold myself to the same standards. Lead by example! - Rebecca D.
Get more tips on how to get motivated for school and sharpen your study habits: Read our College Success blog.