Is An Accelerated Bachelor's Degree Right for You?
Is An Accelerated Bachelor's Degree Right for You?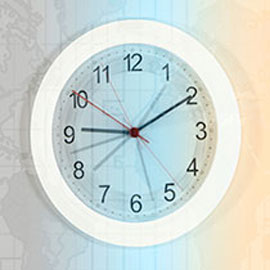 These days, it's not uncommon for companies to list having a bachelor's degree as a requirement for even the most entry-level positions. The problem for many career-minded students is that traditional bachelor's degree programs require four years of study. So what can you do if you're in a hurry to graduate? Today, accelerated bachelor's programs can help students earn their degrees in a significantly shorter time period. So how can you decide if an accelerated bachelor's degree program is right for you? Read on to learn more.
What is an accelerated bachelor's degree program? Accelerated bachelor's degrees can accomplish all of the same objectives as a standard program but in a much shorter time period. This can be accomplished in two ways: with shorter, more intense accelerated courses or by taking a heavier course load each session (18 or 24 credit hours). In order to graduate sooner, courses are usually taken full-time with minimal breaks in between semesters, quarters or sessions. Accelerated bachelor's degrees can also more intense, as students have more courses to study for and less time to master all the same course objectives. It goes without saying that the workload for accelerated bachelor's degree programs can be significantly more demanding than traditional study.
Who can qualify? Accelerated bachelor's degree programs aren't for everyone. It's important to understand that these degrees are especially rigorous, requiring extended periods of intense coursework, heavier course loads and fewer breaks. In order to help ensure that students are right for a program, some schools insist that accelerated bachelor's degree students meet higher standards for entry. The screening process can include certain GPA requirements, previous college credit, pre-testing, face-to-face interviews or essays.
Making the decision. Accelerated bachelor's degree programs are ideal for strong students who want to graduate sooner. Having work or educational experience in your area of study can also make you a good candidate for these concentrated programs since you are already familiar with the material. You should also consider how many courses you will need to take and how many transfer credits you may be able to use when choosing accelerated study. Finally, before deciding on an accelerated bachelor program, make sure your schedule can accommodate the demands of accelerated study and short homework deadlines. If this doesn't sound like you, consider traditional or even part-time pacing options for earning your bachelor's degree.
Other pacing options. In addition to accelerated and traditional programs, students can also choose to go back to school part-time. Part-time bachelor's degree programs can take one to two years longer to complete than traditional four-year programs and can be ideal for working professionals with demanding schedules. Part-time students typically take the same courses as traditional students, but they take fewer courses each session. Taking one or two courses at a time can be especially helpful if you need to fit your schoolwork in between other responsibilities such as work or family. Going at a slower pace can also help you really concentrate on what you want to learn.
Online degree programs. Many online schools are among those offering flexible pacing options for students, including accelerated, part-time and full-time schedules. Online schools can offer student additional time-saving advantages like the ability to complete coursework and view lectures around the clock—when it's most convenient. Going to school online also eliminates the need to spend time traveling to and from classes, which is time that can be spent working, studying or even taking more courses to graduate sooner.
Ready to learn more? Explore online degree programs with multiple pacing options at AIU.