AIU Alumni Share the Best Advice They Received on School Success
AIU Alumni Share the Best Advice They Received on School Success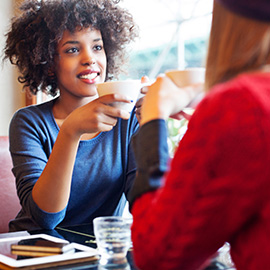 When working your way through your academic career, it's important to seek guidance and mentorship from fellow students and alumni along the way, whether it's supportive in nature, specific feedback on studying or resilience, or just a tip for moving forward. We recently asked our AIU LinkedIn community the best advice they received during their time at AIU, and true to form, they shared some excellent insights into making the most of your AIU career.
Take a look at our 10 favorite tips below, and check out the rest of the answers here!
You will be successful, you just have to find the balance. - Lori W.
Finish what you start. - Brandon A.
Find your purpose, both in the degree field that you are pursuing and in life. If you enjoy what you do both in education and career goals it will make your life that much more enjoyable. - Richard R.
Never stop learning! Keep seeking new info via certifications, seminars, tools, etc. - Christopher D.
Always carry your laptop, everywhere you go ;) - Alvita F.
Stay ahead of the game! - LaWanda D.
Change the way you perceive what is happening and you can respond better and have better experiences. - Leola G.
Maintain a sense of humor. - Emma S.
Never allow another person to intimidate you. Be confident in your skills and never allow myself or anyone to make you feel inferior. - Andrea B.
Draw from the wealth of knowledge that the professors are so eager to share. - Yvette A.
Looking for more advice for making the most of AIU? Find more tips and ideas here.