Chief Motivational Officer Brittany Wagner Tells Grads: "Apply Your Skills to Serve Others and Continue to Achieve!"
Chief Motivational Officer Brittany Wagner Tells Grads: "Apply Your Skills to Serve Others and Continue to Achieve!"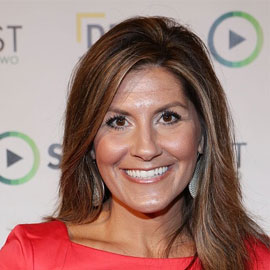 Measuring success when you were young may have involved focusing on surface-level aspects – like the number of friends you had, the money in your bank account, or your job title. However, as you've grown and changed throughout the years, your definition of success may have evolved too. On August 10, 2019, nationally-respected athletic and academic counselor, life coach, and speaker, Brittany Wagner, will share with the class of 2019 how her own definition of accomplishment has transformed.
As AIU's Chief Motivational Officer, Brittany Wagner will address nearly 300 graduates and supporters at the annual Chicago commencement ceremony to be held at the Aon Grand Ballroom on Navy Pier. She will share her unique perspective on how an individual's unique skills and accomplishments can help others and promote growth in one's own personal and professional life.
Pushing Others to Attain Their Goals
Brittany Wagner gained recognition in 2016 on the popular Netflix documentary series "Last Chance U." The docuseries follows the East Mississippi Community College (EMCC) Lions, three-time NJCAA national champions and most dominant junior college football program in the U.S., during their 2015 football season. Throughout the series, Brittany is the vivacious mentor and mother-figure who gives "troublemakers" one last opportunity to reach their goals and become professional football players.
Though achieving a degree can be challenging, whether balancing responsibilities as an athlete, parent or career professional, the key is not giving up. There will always be life situations that you don't expect. But the world won't end. Navigate your way through, encourages Brittany. Prioritize your education and manage your time.
College Skills Are Life Skills
A native of Clinton, Mississippi, Brittany earned her undergraduate degree in sport communication from Mississippi State University and a master's degree in sports administration. Driven by her own educational experiences, mentoring at EMCC, and a passion for sharing a message of hope with others, Brittany launched 10 Thousand Pencils (10KP) in 2017. Through 10KP, she works with at-risk high school and college athletes, administrators, counselors and teachers on academic success strategies and life skills.
Brittany believes once students earn their diplomas, transitioning their educational achievements to their life and profession is essential to achieving more:
"When you apply the social lessons, time management skills, work ethic, and the ability to power through into everyday life, you will succeed! Use these skills and apply those healthy habits."
As a motivational leader, Brittany also believes awareness of yourself and others and knowing your strengths and weakness attributes to personal growth:
"When I was younger, I defined success by titles and money and the size of my office. Now, I define success as the power to make a difference. When you have an awareness of other people, and how we all have a story, that will help you grow."
Find a Passion and Be Proud of Your Achievements
Although life is full of trials, education is something that cannot be taken away from you. Brittany encourages graduates to take pride in their accomplishments and embrace the moment:
"When you earn it, it's yours forever. Be proud of yourself and do something that brings you joy! Later on in life, go back to this feeling and encourage yourself."
American InterContinental University's Chicago commencement ceremony will be held at Navy Pier's Aon Grand Ballroom on August 10, 2019. Find additional information about the commencement event on the AIU Commencement webpage.
---