A Focus Within Your Business Major: Specialized Degrees
A Focus Within Your Business Major: Specialized Degrees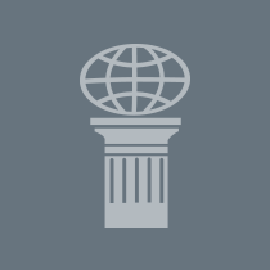 In 2008-2009, nearly 1.6 million students completed their bachelor degrees. The most popular major for these graduates was business, with about 348,000 degrees in that subject being handed out. Business degrees are popular and with good reason. Nearly every organization can use someone with the versatile skills taught in a business degree program, regardless of the organization's industry sector.
However, with business grads becoming very common in the market, how can you, as a current business degree student, stand out? The answer could be specialization. Developing unique skills could help new graduates offer potential employers something special. This could include a non-related skill, such as a foreign language, or an industry-specific skill.
Here are some specialized degree options for business students.
Accounting
Accounting is an immensely important business function for any organization, whether it's private, public, for-profit or non-profit. Accounting provides management with the data it needs to make decisions, from hiring, firing, and acquiring, to decorating the office.
While most business degree programs will touch on accounting, a specialized degree program will offer you more in-depth study of topics such as:
Management accounting
Financial accounting
Financial statement preparation and interpretation
Auditing
Accounting-focused programs are best suited for students with strong mathematical talents and a sharp eye for details. Students in a this field tend to work well with deadline pressures and a large number of repetitive tasks.
International Business
Even medium- and small-sized companies are increasingly global in today's world. A business degree program specializing in International Business allows students to understand strategies that can help businesses keep advancing towards their goals while coordinating operations within more than one country.
In a degree program focused on international business, you could learn:
Ideas for integrating diverse workforces
How companies can tailor marketing strategies for cross-cultural audiences
How businesses navigate multiple tax and regulatory environments
How businesses can manage longer supply chains or chains of command
Students who are comfortable working with many different types of people and are natural "diplomats" may find a business degree that focuses on IB is a good fit for them.
Finance
Where accounting deals with the day-to-day finances that help a business operate, finance looks at the strategic investment of business funds to advance business goals over the long term. In a business degree that specializes in finance, you could learn:
Macro- and microeconomics
Asset and debt management strategies
Ethical and legal issues surrounding financial management
Taxation issues for businesses
A business degree focused on finance is suited towards students who enjoy statistical analysis and strategic thinking.
Marketing
Marketing often gets confused with advertising. But advertising is just one part of the marketing function. Effective marketing involves identifying products, potential customer pools, and ways to bring the two together profitably.
In a business degree program with a marketing specialization, you could learn:
Market research techniques (surveys, focus groups, and more)
Sales forecasting, pricing and promotion strategies
Brand development and management strategies
This article is presented by American InterContinental University, a provider of career-focused degree programs. Students can also study on our Virtual Campus at AIU Online. Find out more at https://www.aiuniv.edu.
---
U.S. Department of Education, National Center for Education Statistics. (2011) Digest of Education Statistics, 2010 (NCES 2010-015),Chapter 3. Online at http://nces.ed.gov/fastfacts/display.asp?id=37
U.S. Department of Education, National Center for Education Statistics. (2011) Digest of Education Statistics, 2010 (NCES 2010-015),Chapter 3. Online at http://nces.ed.gov/fastfacts/display.asp?id=37