Online Marketing Degree Program Details
Estimate Tuition and Grad Date

Total tuition for this degree program may vary depending on your educational needs, existing experience, and other factors.

Estimate your costs, potential savings and graduation date.

Online Marketing Degree Program Outline

Our Online Marketing Degree program is designed to help you work to develop insights and real-world knowledge from marketing industry specialists, with a focus on topics such as advertising, international marketing, consumer behavior, public relations and promotion management.

Online Marketing Degree programs can help you learn how to:

Segment the market to achieve competitive advantage
Design a research project that includes defining the problem, developing an approach to it and formulating the research design
Analyze cases that focus on key marketing management tasks, such as marketing research, sales forecasting, product and brand management, distribution channels, pricing and promotion as well as advertising strategies
Assess decisions and employ methods for improving decision-making
Apply Use mathematical, statistical and research techniques to analyze contemporary business practices and functions
Apply the concepts and principles of finance and accounting to make effective decisions
Recognize and manage potential ethical and legal conflicts
Measure market demand and segment the market to achieve competitive advantage

Download program detail PDF

Marketing Courses

Degree Requirements

General Education

| | | |
| --- | --- | --- |
| ECON220 | Microeconomics | 4.5 |
| ECON224 | Macroeconomics | 4.5 |
| ENGL106 | English Composition I | 4.5 |
| ENGL107 | English Composition II | 4.5 |
| MATH125 | General College Mathematics | 4.5 |
| UNIV103 | Academic and Professional Success | 4.5 |
| UNIV106 | Technology and Information Literacy | 4.5 |
| UNIV109 | Interpersonal Communication | 4.5 |
| | General Education Elective (1 Course) | 4.5 |
| | Humanities (2 Courses) | 9 |
| | Natural Sciences (2 Courses) | 9 |
| | Total Credit Hours: | 58.5 |

Core

| | | |
| --- | --- | --- |
| ACCT205 | Principles of Accounting I | 4.5 |
| ACCT310 | Managerial Accounting | 4.5 |
| BUSN105 | Introduction to Business | 4.5 |
| BUSN311 | Quantitative Methods and Analysis | 4.5 |
| BUSN150 | Legal and Ethical Environment of Business | 4.5 |
| FINA310 | Financial Management | 4.5 |
| MGMT305 | Management Information Systems | 4.5 |
| MGMT310 | Management and Leadership of Organizations | 4.5 |
| MGMT315 | Survey of Human Resource Management | 4.5 |
| MGMT499 | Program Capstone | 4.5 |
| MKTG205 | Principles of Marketing | 4.5 |
| | Total Credit Hours: | 49.5 |

General Electives

A combination of 11 electives dependent on Program

Students enrolled in the Fashion Marketing Specialization Option are required to take: FASH 212, Historical and Contextual Studies, in place of HUMA 215 Topics in Cultural Studies; and FASH 209, Fashion Cycle, in place of one General Elective.

General Business Administration Track

In lieu of a Specialization, select 5 Business Electives from any of the Specializations below

Marketing

MKTG305
Marketing Management
4.5
MKTG340
Public Relations
4.5
MKTG405
Consumer Behavior
4.5
MKTG408
Advertising and Promotion Management
4.5
MKTG450
Marketing Campaign and Strategic Planning
4.5

Total Credit Hours : 180

AIU's Bachelor of Business Administration (BBA), with all its specializations, is programmatically accredited by the Accreditation Council for Business Schools and Programs (ACBSP).

Marketing Classes Overview

For an Online Marketing Degree, your classes may include:

Consumer Behavior

This course emphasizes consumer behavior in the marketplace and covered topics include analysis of consumer motivation, buying behavior, market adjustment and product innovation. Behavioral aspects of the marketing process from producer to ultimate user or consumer are considered.

Marketing Campaign and Strategic Planning

This is an integrative course in marketing planning and strategy. It is applications-oriented, focusing on developing a marketing plan with a focus on customer relationship management. Students will be expected to apply theory and concepts in the areas of marketing, management, economics, and finance in the marketing planning process.

Advertising and Promotion Management

This course is designed to present a total marketing communication function in planning and managing programs for advertising products and services. Topics include preparatory research, objective setting, budget planning, media, creative programs and evaluation of advertising effectiveness.

Marketing Management

This course explores the application of management principles to the marketing function. Emphasis is placed on the application of planning, implementation, controlling, and evaluation of marketing strategies as the means for achieving an organization's objectives.

Marketing Research

This course explores the nature and scope of research techniques employed in gathering information concerning marketing and advertising procedures. Subjects include sources and collection of data, sampling, interpretation of data, and research in areas of motivation and consumer behavior. It also employs the use of quantitative and qualitative data analysis and interpretation.

Managing Organizational Change

This course presents both conceptual and experiential approaches to the topic of organizational change and organization development. Special emphasis is placed on developing interpersonal skills in order to analyze situations.

International Marketing

This course explores the development of a marketing and management strategies in an international setting. The complexities of product, price, promotion, and distribution in the global marketplace are explored. Emphasis is placed on international business constraints such as cultural diversity, political environment, foreign financial markets, and trade regulations.

Public Relations

This course integrates communications strategy with organizational mission statements, demonstrates stakeholder and issues management techniques, and considers ethical dilemmas in public relations situations. Public relations cases are examined in order to learn effective strategic and tactical answers to public-perception problems and opportunities.

Building Teams and Resolving Conflict

One of the most important marketing decisions is determining the price of a product or service. This is a survey course that explores the pros and cons of various pricing techniques. Using economic foundations, a conceptual framework is developed to enable effective decisions.

Marketing to an Aging Population

This course applies market segmentation strategies to the aging population and investigates related decision makers with insight on how marketing can influence decisions. Marketing strategies are discussed including those through a variety of public media options as well as internal to the serving organization. Ethics are a component of this course.

Quantitative Methods and Analysis

In this course, students will study the fundamentals of probability, statistics, and their applications in business decision making.

Program Capstone

The emphasis in this course is on applying and synthesizing concepts and techniques from all previous business/specializations courses. The class sessions are designed to familiarize students with the many dimensions of business, with special emphasis on the area of specialization.

Course content subject to change.

Ways to Save on Your Online Marketing Degree

From grants to military service to transfer credits, see the variety of ways you can save time and money on your Online Marketing Degree at AIU:

For more information, review the AIU guides below:

Financial Aid Guide: Our guide to financial aid can answer your initial questions and help you prepare to apply for financial aid
Scholarships and Grants Guide: Learn about the scholarships and grants offered by AIU along with details about eligibility
Transfer Credit Guide: This guide explores how to transfer your credits from other schools—and earn college credit for your eligible past work and qualifying military experience

Accreditation

This business program is programmatically accredited by the Accreditation Council for Business Schools and Programs (ACBSP).
Take the
next step.
Classes start
March 27, 2019!
Complete this form and an AIU Admissions Advisor will contact you and provide further assistance.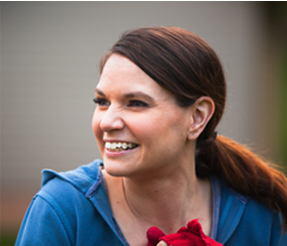 "I don't think I would have the life that I have right now if I would not have gone back to AIU and finished my degree."
- Amanda Schmeichel,
BBA 2015
BBA 2015
Gainful Employment and Other Student Disclosures
Below you can find placement rates and other information tailored to your chosen campus and program. Certain disclosures are published on this website to assist students in understanding the facts about their programs.
Program Disclosure Information for:
-- Select Campus Above --
Program Disclosure Information for:
AIU Atlanta - Bachelor of Business Administration
Program Disclosure Information for:
AIU Online - Bachelor of Business Administration
Program Disclosure Information for:
AIU Houston - Bachelor of Business Administration
Select a campus for rate information.
Given the fact that all of the rates reflected below are based on historical data and were subject to varying levels of audit and re-interpretation, students should not rely on them as an implicit or explicit representation or promise of future outcomes or employability following completion of a program of study. Indeed, there are numerous factors that affect a student's ability to graduate and secure employment over which we have little or no control. Therefore, our school cannot and does not guarantee or estimate the likelihood of on-time completion, graduation, or employment for any student.
Reporting Period:
7/1/2017 through 6/30/2018
Date Submitted:
12/2018
The program rate shown corresponds to the Business Administration (BBA) program.