Who Hires People with a Bachelor of Business Administration?
Who Hires People with a Bachelor of Business Administration?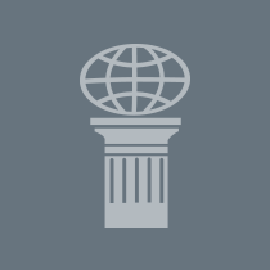 There are a number of challenges that college students and recent graduates face year in and year out. Many students choose to further their education in college to increase their attractiveness to potential employers, but what good is that education if students don't know what it can do for them?
Students currently studying business administration, and recent graduates, should know there are a variety of industries hiring program graduates. Simply being aware of the positions and industries available to them can relieve a lot of stress from the lives of students. Everyone's experiences are different, but generally the following industries are some of the biggest employers of those with a Bachelor of Business Administration.
Industrial/Manufacturing Production
The industrial and manufacturing sectors of the American economy have been hit hard in recent decades, but neither industry is down and out just yet. Graduates in from business administration programs can find work in either of these industries even as the economy struggles to recover. Duties and responsibilities include overseeing daily operations at a plant by coordinating, planning, and directing activities that drive productivity. [bls.gov]
Employment in this industry can vary from working at plants that manufacture cars and computer hardware, to those which produce paper products.
Human Resource Departments
Just because two companies compete in the same sector of business does not mean they both have the exact same job positions available for business administration graduates. However, almost every company is going to have a human resources department. Human resource departments are vital in keeping a company organized and moving along in a productive manner.
The specific duties of a role in human resources can vary from position to position. Examples of typical duties include recruiting, interviewing, and hiring new staff as well as working with upper management to develop strategic plans for the long term future of the company. Another important role of human resource departments is to act as a go-between for management and lower-level employees. [bls.gov]
Medical & Healthcare Services
The healthcare industry may be the single strongest sector in the American economy now and in the coming decade. Despite the economic recession and the slow recovery, the medical and healthcare industries are expected to grow faster than average between 2010 and 2020. The general role of medical and healthcare services administrators is to plan, direct, and coordinate healthcare for beneficiaries. [bls.gov]
Examples of typical roles range from managing an entire medical facility such as a hospital or prescription drug producer, to overseeing small, specialized practices. Duties include improving the delivery of healthcare, creating work schedules, and managing finances.
A Bachelor of Business Administration can open the door to a number of different career fields. The above mentioned fields are not only some of the most popular sectors, but are also some of the most likely employers for those who have completed a business administration program. Despite the recent economic downturn, there are signs that the market for business administration graduates may be improving.
According to an August 1st jobs report release from the ADP, a National Employment Report shows the U.S. private sector is adding jobs for a second month. In July, the private sector added 163,000 jobs. Service sectors posted the largest gains with manufacturing sectors adding some 6,000 jobs in July. Small and medium sized business led the way, all of which is good news for business administration graduates.
---
http://www.bls.gov/ooh/management/industrial-production-managers.htm#tab-2
http://www.bls.gov/ooh/management/human-resources-managers.htm#tab-2
http://www.bls.gov/ooh/Management/Medical-and-health-services-managers.htm/#tab-2
http://www.fiercehealthcare.com/story/healthcare-jobs-will-grow-fastest-all-industries/2012-02-03