The Value of an Online MBA
The Value of an Online MBA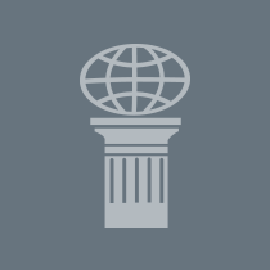 The rapid advancement of technology in modern society has led to numerous changes in the way human beings go through life. One area of life that has been impacted immensely by technology over the years is education. Computers, network systems, and the Internet have allowed for education to expand beyond physical boundaries and reach anyone with a computer and a connection to the web. As business professionals seek to enhance their career opportunities with a Master of Business Administration (MBA) degree, they are confronted with a choice between traditional programs and newer online MBA options.
What is the true value of an online MBA? Is there any upside to earning an MBA online? What about the possible downside? As time progresses and institutions work out the bugs of online programs, it is becoming evident that online MBA programs are working toward equal footing with their traditional counterparts.
Your Degree, Your Way
The single biggest benefit that most students see in pursuing an online MBA is the ability to dictate the timing of their studies. Regular brick-and-mortar institutions have set class schedules and professors that work during normal business hours only. This often runs against the availability of business professionals who themselves have careers and families to support.
Monster.com, among numerous other sources, highlights the value of an MBA in the time and money saved. Students receive course materials, literature, and homework online and complete their work over the web. There is no need to show up at a classroom and studying can start after dinner or after midnight, whenever the student has time. Another big benefit is the money saved by not having to leave a career behind to attend school full-time.
Money Saved
According to CBSNews.com, the average online MBA program costs $20,500. That figure is less than half what it costs to attend a traditional institution's full-time MBA program. A traditional MBA program at one of the top business schools in the United States can run as high as $135,500 for tuition, a steep price for someone who has left their job to stomach.
CBSNews.com also points out that lower tuition costs don't always mean a lower value in the degree itself. Traditional schools, even those with online MBA programs, have to pay professors to work overtime or odd hours to meet the needs of their online students in addition to the cost of purchasing and maintaining the technology necessary to conduct the course.
Decreasing Stigma
Perhaps the greatest factor contributing to the value of an online MBA is that the stigma surrounding these programs is slowly diminishing in the minds of many employers and HR managers. Once viewed as diploma mills with little to no admissions requirements, online MBA programs are increasing in value in the eyes of employers as well as students.
Bloomberg BusinessWeek, citing a 2012 survey of hiring managers conducted by the Online Journal of Distance Learning Administration, found that half the managers conducted would not be taking the format of an applicant's degree program into consideration when evaluating them for employment or advancement.
Career Advancement
Lastly, an online MBA program still provides many graduates with exactly what they came back to school for, a chance to improve their career in the future. CBSNews.com notes that business professionals looking to advance in their current company or industry, as well as those looking to make minor career changes can get all the value they are looking for in an online MBA program for about half the cost of traditional counterparts.