Career Paths for a Bachelors Degree in Finance
Career Paths for a Bachelors Degree in Finance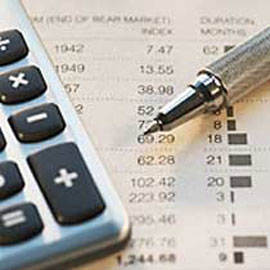 A bachelor's degree in finance or specializing with finance with your bachelor of business administration (BBA) degree can take you a long way. Finance is a broad subject that can go into almost any number of areas depending on your interests, background, and experiences. Anyone with a background in finance would be welcome at a bank, mortgage company, investment firm, or virtually any small business because there is always a need for someone to manage the money.
A quick search on a job site will show some of the options available to you. There are also many articles on the topic around the web. Here are some jobs and job descriptions we found on Jobs.AOL and BusinessMajors.About.com:
Investment Banker
Investment banking is one of the most obvious choices for finance majors. Investment banking can encompass an array of tasks, but it is basically all about obtaining funding for corporations through stocks and bonds. They could also arrange for mergers and acquisitions and provide advisory services to corporations. It is very competitive and demanding position. The most desirable positions are on Wall Street at the elite boutique firms.
Financial Advisor
A financial advisor is a like an independent consultant that will advise people or even businesses on financial matters. Many of them will tend to focus on advising individuals or freelancers and they will usually explain to people how to budget their money, plan for retirement, and purchase investments. A finance degree can provide you with a strong background in the subject, but most states require that you also obtain a license* to become a financial advisor.
Financial Analyst
A financial analyst is a person that works on behalf of investment firms, corporations, and credit rating agencies to assess the financial health and stability of a company. They will often provide detailed written reports on whether to buy, sell, or hold the stock of a company or they may also provide advice to corporations as to how to allocate their resources. This position is quite competitive to get into.
Treasurer
A treasurer is essentially a money manager that could possibly work at almost any business or nonprofit organization. They can create budgets, financial projections, and goals for virtually any organization. It is also likely that they will assist in any fundraising or expansion efforts as well. There are opportunities in this area because businesses and organizations of all types need treasurers.
Accountant
Although an accountant will usually have a degree in accounting, it is perfectly acceptable for a person with a finance degree to enter the field as well. An accountant will generally break down the numbers for a company and can create the financial documents that must be filed to the SEC or IRS. Accountants can work for any type of business, depending on the demand of the business.
Loan Officer
A Loan officer is someone that works for a mortgage company or bank that provides loans to consumers to purchase houses, start businesses, or even buy cars. They will sit down with consumers seeking loans and discuss their needs and assess their financial standing to determine how much money they can qualify for. There were a lot of opportunities for loan officers prior to the mortgage crisis, but the market changed substantially after that point.
The world of finance has opportunities for college graduates and this list is just a start. Finance graduates can work for almost any type of company because everyone needs someone to manage their money. The amount of money you earn will depend on whether you pursue graduate studies and what specialty you pursue, and your local job market. The sky is the limit in finance.
---
http://businessmajors.about.com/od/degreeoptions/a/FinanceDegree.htm
*AIU does not guarantee third-party certification, or licenses. Requirements for taking and passing certification, or licensing examinations are not controlled by AIU but by outside agencies and are subject to change by the agencies without notice to AIU. Therefore, AIU cannot guarantee that graduates will be eligible to take certification or licensing examinations, regardless of their eligibility status upon enrollment.