Master of Business Administration Salary Breakdown
Master of Business Administration Salary Breakdown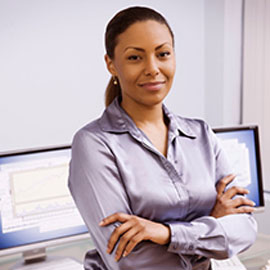 What are some of the factors which affect the startup salary of an MBA holder? Can all MBA graduates expect the estimated 50% higher salary than those with simply an undergraduate degree or only a high school diploma (MyMBACareer.com)? There is no simple calculation in determining starting salary, and many factors heavily influence the MBA graduate's financial future. While an MBA graduate may expect to have a good starting salary with promise of greater success to come, this is greatly influenced by work experience, job title, career field and school.
To begin, one must define "starting salary." There are different types of starting salaries: the student fresh out of college, the adult returning to college for a new direction in life and the manager increasing his education. According to the Graduate Management Admissions Council, the starting salary of a newly graduated student with little to no work experience is, on average, $88,000 (Businessweek.com). The largest starting salary belongs to the worker who already has an impressive job title and six-figure income.
The individual with several years of work experience will likely have a base salary somewhere in between. The starting salary for someone who has just recently graduated with an MBA will be different than a new MBA holder who has worked in a managerial position for a number of years. Reaping the most immediate benefits of an MBA can rely heavily on one's job title (Education-Portal.com).
One's chosen career field has an incredible effect on one's starting salary. While many estimates of an MBA base salary are from $70,000 – $90,000 (MyMBACareer.com), one's actual income is greatly influenced by one's career choice. Jobs with the highest starting salary tend to be in finance, healthcare and consulting. According to the GMAC, the lowest tend to be for non-profits, non-traditional careers and government positions (MyMBACareer.com). For instance, an MBA holder in manufacturing will, on average, earn substantially less than an MBA holder in healthcare.
In a competitive job market, the college where one has acquired an MBA is one of the greatest influencers in determining starting salary (BSchool.com). The top colleges receive more respect and have more earning power. For instance, the projected base salary of newly graduated MBA consultant from Harvard is $125,000 (BSchool.com) as opposed to $62,655 (PoetsandQuants.com) from Ohio State University. Those who attend more prestigious colleges are also more likely to find careers in larger businesses and, therefore, more earnings.
In conclusion, there can be a substantial rise in base pay for the MBA holder; however, this is primarily affected by the industry, career and length of time in the workforce (BSchool.com). Estimates of the average base salary depending on career field vary from $66,300-$88,000 (Businessweek.com). There have been cases of starting incomes for MBA graduates to be over $300,000 (PoetsandQuants.com), but these are exceptional cases and are primarily based on previous work experience and a prestigious school (OfficialMBAGuide.org). According to MyMBACareer.com, depending on the field, a person holding an MBA may reasonably assume to have an average salary of 50% more than those with only an undergraduate degree or even 105% more than those with no degree. While there is no simple calculation in determining starting salary, statistics recognize a notable impact of an MBA on beginning earnings.