What Exactly Does One Do with an MBA?
What Exactly Does One Do with an MBA?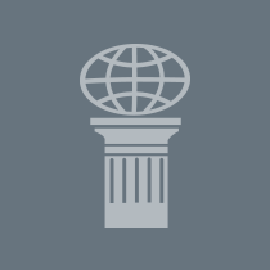 Everyone who enters college, as either an undergraduate or graduate student, has a general goal in mind of leaving school with a degree in hand. While it is easy for some, and difficult for others, to determine which degree to pursue during their time in college, there is a much tougher question facing them upon graduation. What exactly can they do with that degree?
It might not be surprising that undergraduates lack a clear direction upon graduation, but would it surprise most people to know that professionals returning to graduate school don't always know what their degree can do for them? Such is the case for many business professionals who decide to pursue a Master of Business Administration (MBA). Many are told the MBA is a ticket to greater success in their career without knowing exactly what can be done with that MBA in hand.
Variety is what makes the MBA a great degree. The overall goal of any MBA program is to provide students with a broad and multifaceted set of courses designed to help improve analytical skills, critical thinking skills, and teach students to view business functions on a grander scale. Many institutions offer MBA programs with an area of specialization. In addition to the basic MBA courses students typically receive, a specialization allows individuals to complete courses in an area of business they have experience in or would like to shift their career towards.
Not All Degrees Are Created Equal!
While an MBA can help you for effective leadership in today's fast-paced business world, not all of the MBA degree programs out there are the same. When examining any MBA program, make sure the program is accredited by an accrediting body, such as The Accreditation Council for Business Schools and Programs (ACBSP). ACBSP accreditation certifies that the teaching and learning processes of these programs within a business school meet rigorous educational standards. ACBSP is a leading specialized accreditation association for business education supporting, celebrating, and rewarding teaching excellence. Established in 1988, ACBSP is the only business accrediting organization for all associate, baccalaureate, and graduate degree programs.
A degree in an accredited MBA program can be the differentiator in today's competitive job market, so be sure to ask questions about accreditation when talking to any college or university.
According to Monster.com there are numerous areas of specialization that are popular among MBA programs and students. The following programs are just a few of the most popular programs available that can lead to a variety of career options.
Finance
Many individuals working in the field of finance already have an MBA in hand or are working to obtain one. MBA-holders in the field of finance stretch from junior level executives to some of the top positions in the industry. It should come as no surprise that this is a popular area of specialization offered in MBA programs. Potential careers include positions such as Chief Financial Officer, Finance Director, and Senior Financial Analyst. However, it is important to remember that experience in the field is required for most executive positions.
International Business
Business in the 21st century has become all about globalization. As business seek to establish ties in markets and industries around the globe they are continually seeking candidates for management positions with the knowledge to conduct business internationally. Some of the jobs graduates with this MBA specialization can pursue include Sales Director, Operations Director, IT Project Manager.
These are just a few areas of specialization available to MBA graduates. While the point was to answer the question "what exactly does one do with an MBA," the answer is not so simple. There are a variety of careers for MBA graduates to pursue, especially those with a specialization in some of these fields.
---
http://career-advice.monster.com/salary-benefits/salary-information/best-paying-mbas/article.aspx