Top 10 Reasons to Earn a Bachelor's in Marketing
Top 10 Reasons to Earn a Bachelor's in Marketing
Posted October 11, 2012 by AIU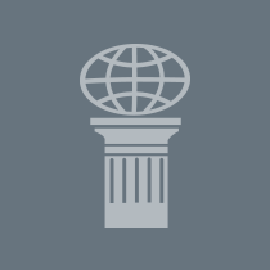 Certain career fields require a different sort of individual compared to most others. Many individuals working in the field of business will find it beneficial to possess traits such as confidence and an outgoing personality. One of the best fits for people with these traits is the field of marketing. Marketing requires a sharp, creative mindset in an individual. It is imperative that marketers read the minds of consumers in order to develop effective strategies for getting a product or service noticed.
Those individuals contemplating their educational path, and possess these traits along with other important raw skills, may want to think about a marketing degree. Before diving into a marketing program, consider these ten reasons to get a Bachelor's in Marketing.
Get Into Strong Industries
Despite the sluggish economy of the past four years, there are some career fields that remain strong and in need of more employees. Business degrees with a focus in public relations and marketing can lead an individual to many of these positions. Public Relations Specialists are expected to see 23% job growth through 2020 at the national level, equating to an additional 58,200 jobs according to Yahoo! Education.
Intelligent People Wanted
According to Yahoo! Education, marketing positions such as Marketing Manager are ideal for people with a sharp mind and some experience in the field. Creative, cutting-edge individuals capable of developing marketing strategies aimed at a target market are wanted to fill these positions and a Bachelor's in Marketing prepares graduates for these roles.
Low Unemployment for the Degree
Social media is prevalent in the 21st century. Individuals who are savvy in social media like Facebook and Twitter, which have become critical marketing tools, and hold a degree in marketing are in demand at the moment. According to Yahoo! Education, marketing grads with work experience have a 6% unemployment rate and new marketing grads have a 7.3% unemployment rate.
Have Fun at Work
Yahoo! Education recently compiled a list of five professions that offer individuals a chance to have fun at work. Marketing related positions like Public Relations Specialist allow those with a fun, outgoing personality to spend their working days mingling at events and socializing with others all while improving the image of a client or company.
Degree for the Ambitious
Marketing degrees allow graduates with an ambitious, go-getter attitude to put those traits to work for them on the job. Career fields like Public Relations are ideal for ambitious individuals who can handle the spotlight. Roles can include being the public face for celebrities, high-ranking government officials, or major corporations.
Good for Bossy People
There is no need to be ashamed of it; some people are inherently bossy. They enjoy being in control and feel like they can get the best out of other people and the situation to excel and reach the top. Positions such as Sales Representatives require detail-oriented individuals capable of selling a product or service to clients. While no degree is necessarily required, some employers look for those with communications or marketing educations.
Roles for Introverts
Just because several marketing positions require an individual with an outgoing personality and a massive drive for success doesn't mean that all positions require those traits. Quiet, shy individuals can still succeed in marketing in positions such as Market Research Analysts. According to Yahoo! Education, analysts spend their day behind the scenes conducting research and analyzing results.
Roles for Extroverts
Numerous roles in marketing are ideal for the outgoing, charismatic individual. Positions such as Marketing Manager and Public Relations Specialist could be ideal for those who aren't afraid to rub elbows with others in the interesting of selling a product or improving a company's image. Often, management positions require experience in the field in addition to a marketing degree.
Combine Experience with a New Education
Those who feel as though they've hit the glass ceiling in their current role don't have to lose out on that experience and start over. Combining that experience with a Bachelor's in Marketing to lead to positions such as an Event Planner. Yahoo! Education points out that in order to do these individuals will need prior work experience in addition to a marketing degree in order to be successful in this field.
Start a Trek to the Top
Nobody enters a career field with the ambition of remaining in an entry-level position their entire career, hiding in the shadows and settling for obscurity. Everyone wants to be successful and be recognized. A Bachelor's in Marketing could be the first step toward some of the higher jobs on the marketing ladder,. According to Monster.com, positions such as International Marketing Executive or Top Channel Development Executive can be reached with a marketing degree as the foundation. It is critical to note however, that individuals will need further education and many years of experience to pursue these positions.
---
---
http://education.yahoo.net/articles/where_are_the_jobs_now.htm?wid=1004&svkid=EZPJ&usid=7ba19d72-78f1-4829-9d58-8f1941908a23
http://education.yahoo.net/articles/hot_jobs_for_smart_people.htm?wid=1004&svkid=EZPJ&usid=7ba19d72-78f1-4829-9d58-8f1941908a23
http://education.yahoo.net/articles/low_unemployment_degrees.htm?wid=1004&svkid=EZPJ&usid=7ba19d72-78f1-4829-9d58-8f1941908a23
http://education.yahoo.net/articles/careers_for_fun_people.htm?wid=1004&svkid=EZPJ&usid=7ba19d72-78f1-4829-9d58-8f1941908a23
http://education.yahoo.net/articles/careers_for_go-getters.htm?wid=1004&svkid=EZPJ&usid=7ba19d72-78f1-4829-9d58-8f1941908a23
http://education.yahoo.net/articles/careers_for_bossy_people.htm?wid=1004&svkid=EZPJ&usid=7ba19d72-78f1-4829-9d58-8f1941908a23
http://education.yahoo.net/articles/careers_for_introverts_2.htm?wid=1004&svkid=EZPJ&usid=7ba19d72-78f1-4829-9d58-8f1941908a23
http://education.yahoo.net/articles/career_change_options_for_adults.htm?wid=1004&svkid=EZPJ&usid=7ba19d72-78f1-4829-9d58-8f1941908a23
http://career-advice.monster.com/salary-benefits/salary-information/high-paying-marketing-jobs/article.aspx