Top 10 Reasons to Get a Master of Accounting
Top 10 Reasons to Get a Master of Accounting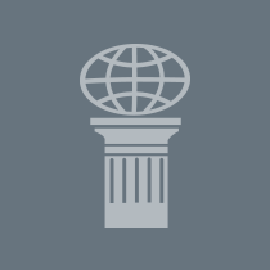 According to both Yahoo! Education and Monster.com, the business field of accounting has remained one of the strongest sectors of the economy throughout the Great Recession. While other career fields have leveled off or even lost jobs, accountants and related positions have retained strong employment prospects. After all, businesses of every size have a need for individuals who can keep the books in order.
Those with a mind for numbers who are detail-oriented may be set up for success in the field of accounting. At some point individuals might consider enhancing their accounting education with a Master's degree. The following are ten reasons to consider a Master of Accounting.
Enhance your Current Education
There are numerous advanced accounting degrees available to those already employed in the field of accounting. As noted by Monster.com, the Master of Accounting is often tailored to undergraduate students looking to complete an advanced degree to qualify for the Certified Public Accountant (CPA) exam.
Improve Advancement Opportunities
According to Monster.com, degrees such as a Master of Accounting help prepare individuals who have been employed in the field for two to eight years for advanced positions in accounting. Graduates may move out of entry-level positions with public firms or break into the world of corporate accounting with a Master of Accounting.
Fuel a Career Switch
Yahoo! Education recently noted that an education in accounting is one of the top options for those looking to fuel a career switch from their current position. Accountants are in demand and while a Bachelor's is the minimum qualifier for some employers, there are many that will prefer graduates with a Master of Accounting.
Roles for Introverts
Accounting is a career field that has numerous positions for wallflowers who prefer a quiet workspace with little socializing. Working as an accountant involves crunching numbers, sorting through spreadsheets, and compiling data. A Bachelor's is the minimum requirement, but again, a Master of Accounting may be preferred by some employers according to Yahoo! Education.
Roles for Extroverts Too
Just because most accountants work alone pouring over financial data, that doesn't mean every job is ideal for introverts. Extroverts could find rewarding careers with a Master of Accounting in hand. One example is Personal Financial Advisor. Individuals in this position help individuals and families keep their finances in order and even help guide investment ideas. A Master's isn't required here, but is an option when it comes to employment in this field.
Designed for the Ambitious
Some people have a burning desire to reach the top. The field of accounting has a variety of positions up and down the corporate ladder. Earning a Master of Accounting is a beneficial step in moving up the corporate ladder as an accountant. According to Yahoo! Education, completing the CPA exam is a requirement to move up the ladder, and in most states a Master's in required to sit for the exam. This makes a Master of Accounting a smart move.
Access a Field with Low Unemployment
An increased focus on financial responsibility following the scandals and crises that led to the recent recession has led to strength in the field of accounting. According to Yahoo! Education, unemployment for recent grads is 4.8% and 6.8% for experienced accountants, both well below the national average. A Master of Accounting enhances a grads education and improves employment prospects in the eyes of some employers.
Flexible Degrees to Earn at Home
Yahoo! Education recently ranked accounting as one of the top five degrees to be earned on a flexible basis at home. One of the biggest benefits to doing so is that it can be done alone, on the individual's timetable. Accounting is a good field for introverts, making it easier for introverts to enhance their education by earning the degree online at home while still working.
Earning Potential
Accounting positions have recently been noted as one of a handful of career fields where individuals can expect strong earnings potential, especially with good educational backgrounds and experience in the field. According to the United States Bureau of Labor Statistics (BLS), the steady demand for accountants is driving earnings up as well. While a Bachelor's is good enough for most entry-level positions, many employers will look for individuals with a Master of Accounting as well.
Reach the Top
Advancement in the field of accounting is difficult to project because different states have different requirements for licensure, and different licenses can lead to different career paths. The United States Bureau of Labor Statistics (BLS) points out that a top financial executive, such as a Chief Financial Officer, possesses an educational background in accounting or another financial field, as well as many years of experience in the field. While not always required, many top executives are expected to earn a degree greater than a Bachelor's, making a Master of Accounting a valuable investment for those interested in reaching the top positions in the field of finance.
---
http://career-advice.monster.com/career-development/education-training/accounting-education-options/article.aspx
http://education.yahoo.net/articles/degrees_for_career_comeback.htm?wid=1004&svkid=EZPJ&usid=7ba19d72-78f1-4829-9d58-8f1941908a23
http://education.yahoo.net/articles/careers_for_introverts_2.htm?wid=1004&svkid=EZPJ&usid=7ba19d72-78f1-4829-9d58-8f1941908a23
http://education.yahoo.net/articles/careers_for_go-getters.htm?wid=1004&svkid=EZPJ&usid=7ba19d72-78f1-4829-9d58-8f1941908a23
http://education.yahoo.net/articles/low_unemployment_degrees.htm?wid=1004&svkid=EZPJ&usid=7ba19d72-78f1-4829-9d58-8f1941908a23
http://education.yahoo.net/articles/online_degrees_for_introverts.htm?wid=1004&svkid=EZPJ&usid=7ba19d72-78f1-4829-9d58-8f1941908a23
http://education.yahoo.net/articles/fast-growing_careers.htm?wid=1004&svkid=EZPJ&usid=7ba19d72-78f1-4829-9d58-8f1941908a23
http://www.bls.gov/ooh/Business-and-Financial/Accountants-and-auditors.htm#tab-4
http://www.bls.gov/ooh/management/top-executives.htm#tab-4