3 Ways Google+ Can Keep You Ahead of the Career Curve
3 Ways Google+ Can Keep You Ahead of the Career Curve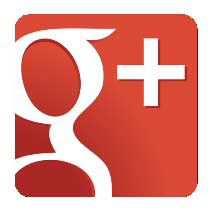 You've probably heard by now about a few of the ways Google+ is different from social platforms such as Facebook and Twitter (whose number of users Google+ reportedly surpassed in January 2013). It lets users organize people into groups known as Circles, so you can control what content you share with each of your Circles. It can help you increase your visibility by making your posts more easily picked up in Google searches.
But it can also help you better position yourself in your career. When properly utilized, Google+ can connect you with insiders and surround you with valuable, industry-specific information you can learn from and capitalize on.
Here are three ways Google+ can keep you ahead of the career curve.
You make valuable connections.

It all starts with creating a profile and filling your professional "circle" with influential people in your field. Admittedly, it takes some time to suss out the right contacts and build circles. Once you do, though, you can take in relevant career information and keep on top of industry trends. Remember, however, that it's a two-way street. Once you establish a "relationship," it's important to cultivate it. That's easy to do by staying on top of your notifications here and making sure to engage and respond. Take time to access (and build upon) your conversations. They remain active and can be resurrected or expanded upon at any time.

Searching is simplified.

Google + leads the way among those looking to talk about ideas, according to Forbes. However, there's a pretty overwhelming amount of content out there. Fortunately, the platform has a search feature that enables users to filter information, products and subjects. And since you can save searches, queries and content mining become easier with time, especially as searches are made available in your streams.

It can be a job resource.

Add job sites and forums such as AOL Jobs to your professional circle. It'll keep you on top of career opportunities. It'll also help you connect with decision-makers and hiring parties in your industry. Plus, it's a great way to ask questions about hiring processes get interview tips and learn what does and doesn't work in the job-o-sphere.