4 Reasons Why It's Never Too Late To Pursue a Degree
4 Reasons Why It's Never Too Late To Pursue a Degree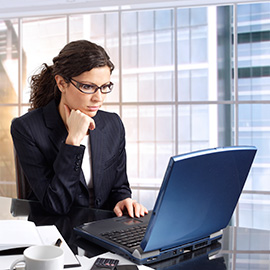 Perhaps you've been contemplating returning to college . The problem is, you don't know how to fit it into your schedule. Maybe you're worried you'll be the oldest one in class. Chances are, you're also concerned about your ability to stay on task. Provided you're willing and ready to make the leap, though, you can put these issues to rest. It's never too late to return to college.
College Offers a Fresh Start
Whether you've already got your undergraduate degree and are considering a master's degree or are just starting out, attending college later in life offers a new beginning and a chance to do what you want for a living. There is no shelf life on that. Just be sure you think long and hard about what it is that makes you tick, professionally speaking, so you maximize your time and pave the way to success.
It's a Chance to Hone Your Craft
Even if you're in a field that you enjoy, attending or returning to college gives you a chance to advance your skills. It also poses an opportunity to pursue a promotion or shift your path toward a different focus of your career that you may not have felt was previously an option.
You Can Do It On Your Own Time
Unlike the days of yore, many colleges now offer flexible degree programs geared toward busy professionals. With the opportunity to attend classes part time or choose an online school that allows you to learn at whatever time works best for you, returning to college — even well after high school has passed — is well within reach.
You'll Make It Through
Sometimes, when you're in the thick of things, it's hard to see the light at the end of the tunnel. It's there, though, and you'll arrive at the other side better off and more skilled for the time spent learning. Consider a return to college an investment in yourself and your future.