5 Reasons You Didn't Get the Job that You Can Control
5 Reasons You Didn't Get the Job that You Can Control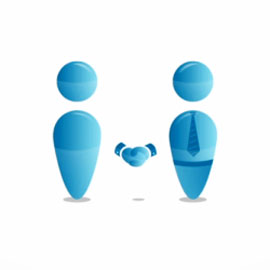 As job seekers you may all make mistakes; it is important to recognize what those mistakes are and how to prevent them.
Pay Attention to your Online Reputation
With 80% or more of employers doing an online search about an applicant before contacting the individual for an interview, job seekers need to be aware of what is out there for the world to see on Google and Bing, for example. Conduct a search yourself and clean-up any alarming information. And, consider taking some time to build your own personal brand online while you're at it.
The Jobs You Apply For
Applying for a job that is clearly not applicable to you (wrong level, wrong field, wrong location, etc.) is a major thing that job seekers do to disqualify themselves. Make sure that your background closely matches the requirements/qualifications needed for each position.
Expectation of Success or Failure
In a long job search, bad luck can turn into a poor attitude that sabotages opportunities. Expecting failure can contribute to failing. So, try to expect success. Greet every interviewer and networking opportunity with a big smile and a firm handshake. Stay positive and expect the best will happen this time.
The Time Spent Networking
Someone referred by an employee is hired twice as often as someone who was not, according to recent research. Spend as much time networking as you spend online applying for jobs. Networking can be volunteering in your child's school or talking with the people around you in the line at the grocery store or cheering at your daughter's soccer game.
The Follow Up
If the job posting says "don't call," you shouldn't call. However, after an interview, follow-up is appropriate, and lack of follow up may be interpreted by the employer as lack of interest. Be sure to send thank you notes (or emails) after an interview, then once a week to check the status of the position. Many recruiters may assume that you either are not interested or have found another job if you don't follow-up.
For more career advice, please contact the AIU Career Services Department at 877-221-5800 ext. 15060 or at careerservices@aiuonline.edu. For more information about Career Services, visit our section of the website.