How Much Business Students Should Know about the Economy
How Much Business Students Should Know about the Economy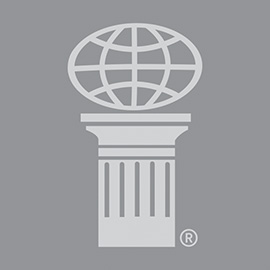 If you're a future business professional who isn't in finance or accounting you're probably wondering how much you really need to know about economics. You can't avoid it entirely, but you can figure out how much you need to know. Find out how much business students should know about the economy based on your professional goals:
For Marketers
Marketers should know the economic options available for advertising campaigns. They should understand competitive markets, how prices are set for their products, and how payments for marketing campaigns can be made. This knowledge helps companies and customers continue with confidence during economic changes.
For Managers
Economics on the management level is focused on the level of overall costs and revenue. When hiring new employees managers must understand salary limitations. When budgeting they must be sure the company maintains profitability. Managers often have other employees to advise budgeting decisions, but a basic understanding of microeconomics is essential to carrying out those decisions.
For Entrepreneurs
Entrepreneurs need to have an economic knowledge level similar to managers, if not deeper. They are starting companies, so they need to not only understand costs and profits but also supply. It's necessary for them to understand the supply of their products, and where and when they should be sold. This knowledge could lead to a larger profit and better business. Entrepreneurs should also understand marketing economic concepts to best serve their new audience. By knowing what their audience needs and how much they are willing to pay, entrepreneurs can become expert managers and marketers through their knowledge of the economy.