Martin Luther King Jr. Quotes & How it Relates to Business Leadership
Martin Luther King Jr. Quotes & How it Relates to Business Leadership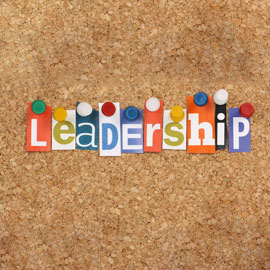 Business students know that being successful is about teamwork, communication, and – most importantly – leadership. And there's no finer example to look to than Martin Luther King, Jr.
It's Martin Luther King, Jr. Day, a time to look back and remember Dr. King's revolutionary achievements. Although his leadership focused on the Civil Rights Movement, his principles and approach can teach us a lot about how to lead communities, organizations, and businesses.
What business students and professionals can learn from Dr. King is that true leadership isn't just about forming policies, leading projects, and giving presentations. It's about building strength of character and applying intelligence, integrity, and dedication to every facet of your life.
Consider the following Martin Luther King, Jr. quotes and how they apply to your own dreams and goals.
Become a Leader
"A genuine leader is not a searcher for consensus but a molder of consensus," Dr. King says.1 This quote points to not just the powerful traits of persuasiveness and communication that a leader must have, but also to the importance of teamwork and compromise.
Find Your Calling
If you're not sure what path you want to pursue in the world, don't stop until you find something you love – and something you're prepared to dedicate your life to. "Whatever your life's work is, do it well," says Dr. King. "A man should do his job so well that the living, the dead, and the unborn could do it no better."1
Stand Up for What You Believe
As a leader, you'll face times when you have to stand up to others. "The ultimate measure of a man is not where he stands in moments of comfort and convenience, but where he stands at times of challenge and controversy,"2 Dr. King says. Although compromising is important, you need to know when to fight the wrong or unjust, whether it's a bad business practice or a misguided colleague.
Being a good leader is also about believing in yourself. Dr. King says, "No person has the right to rain on your dreams,"2 so be confident when you face obstacles in your personal and professional life.
Start a New Path
Wondering if you should go back to school? There's a lot more to education than simply gaining knowledge and skills, especially in business, where you transform into a leader. "The function of education is to teach one to think intensively and to think critically. Intelligence plus character – that is the goal of true education,"1 says Dr. King.
And if you're worried about starting a business program, just remember that "Faith is taking the first step even when you can't see the whole staircase."1
---
1. Martin Luther King, Jr. Quotes" found at BrainyQuote.com
2. Martin Luther King Jr. Quotes" found at Goodreads.com