Starting a Business? How to Create Your Marketplace Niche
Starting a Business? How to Create Your Marketplace Niche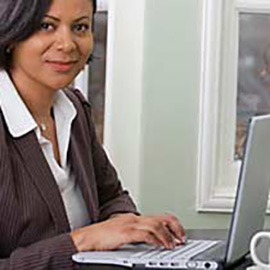 The goal when starting a business is to stand out from the pack, to make your mark so no one forgets you're indispensable in a hypercompetitive market. Here are six things you need to know about finding the right niche to put you on the path for success.
1. Narrow your focus.
The first place to start? Be a specialist, not a generalist. Narrowing your focus tends to increase — rather than decrease — business. Consider it a marketing tactic, since a "top-of-mind" approach allows you to target a specific market sector with concentrated precision.
2. Be a go-to.
You want to be the expert in your field, the one consumers go to first — and time and time again. By specializing, you come off as superior to competition, offering consumers exclusivity, better services and the peace of mind that you understand their wants, needs and unique situation.
3. Make yourself known.
In today's world, press releases aren't necessarily the best way to secure publicity in print, TV or online. You need to build your personal brand as well as that of your company. Host seminars or webinars, engage in public speaking or sponsor projects in the community. You need to get the word out, pound the pavement and engage with prospective customers.
4. Learn from the competition.
A little healthy competition never hurt anyone. Rather than try to squash competitors, see them as an opportunity to hone your craft. Understand your competitors, their products/services and their intended points of difference. By getting to know the competition, you have a better chance of assessing — and delivering on — gaps in the marketplace.
5. Use your street smarts AND your book smarts.
Drawing on both a formal business degree and life and work experience is the best way to position yourself to get ahead. When combined, the two offer a perfect blend of intellectual and instinctual know-how. That's what you call a recipe for success.
6. Focus on value.
Winning consumers' business is not always about costing less, although that certainly can place a role. More than anything, it's about delivering the best bang for their buck. Let your competition spin its wheels, trying to think of ways to one-up you. Meanwhile, focus on your performance and the ways you can maximize what you bring to the table.