Start a Business: The First Steps to Getting Your Idea off the Ground
Start a Business: The First Steps to Getting Your Idea off the Ground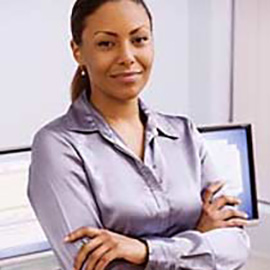 Starting a business can be a daunting prospect, whatever the industry. Fortunately, if you have a business degree, you should be equipped with the skills needed to navigate the process and pursue success.
The road begins with writing a comprehensive business plan, one that helps you identify goals, explore your business market and assess your competition. Your plan should also flesh out what differentiates your business, detail how it will be structured, outline a sales strategy and — perhaps the most important — create financial projections.
In the early stages, you'll also need to identify the location of your business and take things like zoning laws into consideration. From there, it's on to securing financing, whether it's venture capital, government-backed loans or research grants. At this stage, it's also time to decide what type of legal structure is best for your business, be it a partnership, sole proprietorship, S corporation, limited liability company (LLC) or cooperative.
Once you've registered your business' name with the government, you must secure a tax identification number from the IRS and register for disability, workers' compensation and unemployment insurance. You'll also need to set up records for withholding state taxes and federal income tax. Likewise, make sure you understand the requirement to report wages paid and taxes for each employee.
Because many businesses require local, state and federal licenses, it's essential to ensure these permits are in place before proceeding further.
Being a business owner also mandates that you understand your responsibilities as an employer, starting with the legalities of hiring. For example, federal law requires employers to verify an employee's eligibility to work in the United States and complete an I-9 within three days of employment, using documents to confirm the employee's citizenship or eligibility to work in the U.S. Then, you have to report your hires to a state directory within 20 days.
It can be a lot to keep track of, no doubt. However, to start a business of your own gives you the freedom to apply your skills, capitalize on your education and fully shape your destiny, and it all starts with putting the proper foundation in place.