How to Manage Money Better When You're Working for Yourself
How to Manage Money Better When You're Working for Yourself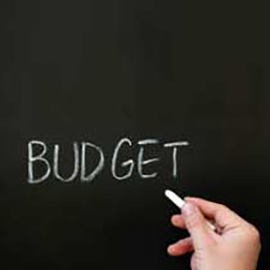 Keeping your finances in order when you're self-employed employed can be a feat. There are, after all, pros and cons, starting with the fact that you — and only you — are your fail-safe. Therefore, it's important to think through the process and always remain a few steps ahead. Here are a few of the most important ways to manage your money better when you're working for yourself.
1. Be realistic.
You need to know your expenses and create a budget that works. And while running a home-based business, for example, might minimal start-up costs, it's essential to factor in everything from childcare and health insurance to utility bills and supplies. Big or little, these things quickly add up and can blow your budget right out of the water.
2. Plan ahead.
Let's face it: these days, uncertainty runs rampant in the job-o-sphere, whatever career path you choose. Unlike a traditional, employer-based trajectory, however, self-employment ushers in an additional layer of unpredictability since income can vary from month to month and payments for work may not always arrive when expected. Therefore, you have to set aside funds for a rainy day and work diligently to remain one step ahead, come what may.
3. Don't do debt.
The last thing you want to do is dig yourself a hole. If you're using a credit card for work expenses, make sure it's for professional use alone. Better yet, consider a small business loan — an option with far less repercussions interest-rate-wise alone — when resources are tapped.
4. Keep records.
Make sure you stay on top of billing. Often, companies take weeks —heck, some take months — to process payments. You need to remember that your job involves not just doing the work but securing what earned is part of your job description as well.
5. Capitalize on resources.
You can't — and shouldn't — exist in a vacuum when you work for yourself. You need the help of others, if only for the outside perspective it brings. Work with a lawyer to address complex legal matters, and get a good accountant to gain perspective on your finances.
Jennifer Olvera is a Chicago-based freelance writer.