Who Should Consider an Online Degree?
Who Should Consider an Online Degree?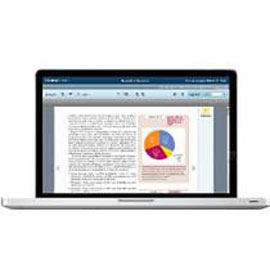 The decision to pursue a degree is not one to be taken lightly — it demands commitment, time and plenty of effort. Embarking on an online degree program is no exception to the rule. That said, it certainly has its benefits, especially if you fall into one of these groups:
Working parents. Arguably the biggest benefit to pursuing your education online is the flexibility it allows, as it enables parents the chance to further their education and strike that oh-so-important balance in life. Since lectures, study groups and discussions take place virtually, family time can remain intact. You also don't need to waste time commuting and searching for parking spots and can study when it suits you, be it morning, noon or night.
---
RELATED: 5 Ways Adaptive Learning Can Help Online Students
---
Stay-at-home parents. The flexibility and efficiency of online education also make it an appealing choice for stay-at-home moms and dads. An added benefit is that pursuing a degree can help maintain a connection to the professional world and allow you to continue developing the skills needed to re-enter the workplace when the time is right.
Career changers. Say you're already established but unhappy in your career. Like most people, you no doubt rely on a steady cash flow to pay your bills. An online degree can be just what the doctor ordered, since you can keep your day job and actively work toward entering a new, more inspiring field. After all, it's a world away from taking traditional, exhaustion-inducing night classes.
Professionals looking to move up. These same reasons noted above make online education ideal for those who enjoy — and want to move forward in — their existing careers, as it allows them to do so without using up vacation days or requesting a new work schedule.
Whatever your reason for pursuing a degree online, though, it's important to go in with clearly defined goals — and have the dedication to see it through. You need to stay organized and set a study schedule that works so you don't fall behind when the rigors of life set in. An online education, while different than traditional, in-classroom instruction, can be every bit as beneficial and communal. You just have to be driven, make full use of the tools at hand and stay contact with your professor and fellow classmates so you stay on top of — make that ahead of — the game.