Older College Students: 6 Reasons to Go Back to School After Age 30
Older College Students: 6 Reasons to Go Back to School After Age 30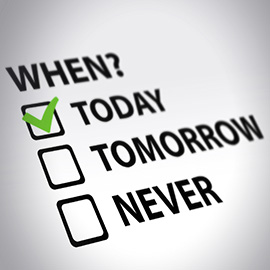 The number of older college students is on the rise. Today's older college students include first-timers as well as those who are returning to finish a degree or pursue an advanced degree. For many people, getting some work experience before attending college can be a smart move. Here are six reasons students over 30 choose to pursue their college degrees.
1. Advance your career. One of the biggest reasons older adults return to school is to help position themselves to advance their careers. Earning a college degree isn't an express ticket to a better job or a promotion, but it can give you the skills, knowledge and the credentials you need to qualify for a higher-level job description. Before pursuing your degree, get an idea of the education level required for your desired industry and job title.
2. Be more competitive in the job market. That degree can help you compete among other candidates for the job, but you still have to set yourself apart from the rest of the job-seeking crowd. In today's competitive job market, degree specializations can be powerful assets. Don't just choose a major. Focus your degree with a specialization that really targets your area of interest and gives you the experience and knowledge you need to be competitive.
3. Better yourself. For many older college students, it's all about achieving a goal, being educated and finishing what you started. It's also about enjoying a better quality of life, more pay and less chance of unemployment. According the U.S. Department of Labor's Bureau of Labor Statistics, earning a degree can pay off: People who earned a bachelor's degree earn 70 percent more than those with a high school diploma alone. Those with a bachelor's degree also experience half as much unemployment compared to those with only a high school education to recommend them.1
4. Set an example. Going back to college can be tough to juggle with kids, a full-time job and all the other responsibilities that come with adult life. For many older students, setting a good example for family members and friends is great inspiration and often what motivates older students to keep moving toward the goal.
5. Have a better sense of your goals. Being older, wiser and more experienced has its advantages, especially when it comes to pursuing a college degree. Older students often say that they know themselves better than they did when they were just out of high school. Putting off going to college and returning after age 30 also can provide you with a better sense of what you want to study and what you hope to achieve after earning that degree.
6. Change careers. Whether you want to improve your career, change industries or change professions entirely, pursuing a degree is one of the first things busy professionals think about when they are considering a career change. Many older students find their calling after years on the job. That additional experience and perspective can help direct students toward the education they need to move their careers in a new direction.
---
1. Source: Bureau of Labor Statistics, U.S. Department of Labor. Table: Earnings and Unemployment Rates by Educational Attainment, http://www.bls.gov/emp/ep_chart_001.htm (visited October 14, 2014).