What Can I Do With a Master's in Curriculum and Instruction?
What Can I Do With a Master's in Curriculum and Instruction?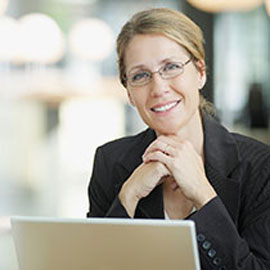 Are you curious about pursuing schooling in the education field? Have you wondered: "What can I do with a master's in curriculum and instruction?"
Curriculum and instruction are interrelated, so they usually go hand-in-hand. Curriculum is generally known as the content of what is being taught, while instruction is the implementation of the curriculum. The goal of a curriculum and instruction administrator is to learn the best ways to educate students and increase student achievement by answering basic, but always changing, questions, such as:
What to teach?
Why teach a topic?
How to teach?
How to assess?
How to evaluate?
What is the role of technology?
Jobs in curriculum and instruction are ever-evolving because of how quickly the world is changing. While children have always needed to know math skills, for instance, teaching them in today's world – where the answer is just a click away on a laptop, phone, or tablet – is much different than teaching those skills just a decade ago. That's why jobs for instructional coordinators who work in curriculum and instruction are always challenging and changing. It's also why they are so important. In fact, according to the Bureau of Labor Statistics, the number of jobs in the field is expected to grow 13 percent through 2022.
What Can I Learn?
A Master of Education program with a specialization in curriculum and instruction is often designed to help students not only better understand the way a curriculum is chosen or designed, but also how that curriculum can be focused to elevate student learning and bring more engagement to a classroom. Key capabilities students can learn in such programs include:
Evaluating state and national academic standards to understand how they influence curriculum development;
Engaging in organizing and brainstorming potential curriculum ideas and identifying potential flaws in their use;
Analyzing traditional curriculum methods and structures to identify best practices, as well as weaknesses;
Becoming familiar with professional academic standards, curriculum formatting and current academic terms;
Creating their own original curricula, aligning them with common standards and student learning requirements;
Understanding how developmental psychology and current education theory drive curriculum design.
What Can I Do?
Common titles for school administrators who oversee curriculum and instruction include instructional coordinators, curriculum specialists and education specialists. Those with a background in curriculum and instruction may also find opportunities with non-profit organizations, government agencies and corporations.
Curriculum and instruction job requirements are likely to include:
Following trends in teaching and learning;
Developing curriculum and instruction;
Coordinating the implementation of curriculum;
Planning and conducting teacher training;
Observing teacher instruction and analyzing data to determine curriculum and instruction effectiveness;
Reviewing and recommending textbooks;
Mentoring teachers in instruction skills.
Those who fill these roles are also often expected to know how to do needs assessments, develop learner assessment instructions, create lesson plans, do action research for trending, work with design teams and embrace educational technology.
Instructional coordinators have to do their jobs while balancing state and federal regulations, as well as the requirements of their local governing bodies, such as a school board or board of trustees. Depending on the size of the school, district, or institution you work for, you might be required to specialize in specific grade levels, subjects or programs.
Along with a curriculum and instruction master's, many employers – particularly those in the public sector – require employees in these roles to have had experience working in a school, either as an administrator, principal or teacher. Because of that basic requirement, it is common for students pursuing their master's in curriculum and instruction to do so while also working full-time.