3 Things to Do Before Going Back to College
3 Things to Do Before Going Back to College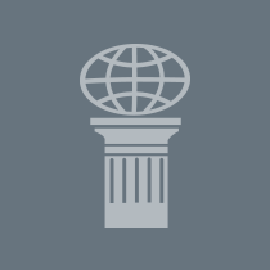 You're considering taking a major step forward in your educational and career aspirations by going back to college – or perhaps you've even already enrolled in a degree program. First off, congratulations! This is a big goal and one that takes commitment and passion to accomplish.
You've already demonstrated these qualities by taking the first steps toward continuing your education. As you move forward in the process and your first day of class approaches, position yourself for success by making sure to complete these three steps to start your journey off right.
1. Recruit Your "Support Group"
Going back to college can sometimes feel like a lonely journey, but the reality is that successful students usually have a strong support group behind them. This group can have many components. You will want to get your family and friends on board with your educational goals so that they can find opportunities to assist you. Maybe a relative can watch the kids while you work on your paper, or a friend can let you come use their computer if your Internet service goes down.
---
Related: Top Fears About Going Back to College in Your 30s (and How to Overcome Them)
---
Your immediate family needs to know your goals, too. If you have school-aged children, set up study times with them when you can get work done and set a positive example at the same time. Ask your significant other to handle a couple of the chores on the day of a deadline so that you can finish that paper. Even your employer should be on board with your education. Some employers even offer tuition reimbursement programs that can help make your educational dreams a reality.
Get your boss's blessing, then speak to your human resources department to see if there are any benefits available to you.
2. Understand the Cost of Your Investment and the Potential Benefits
Many students will need to take out some form of financial aid as a part of their investment in a college education. Before returning to school, it is important for you to understand the investment that you are making as well as the reason that you are making it. Ask yourself these questions:
How much does my program cost?
How much might I be eligible to receive as a financial aid award?
How much of this award comes from student loans that I will need to repay, and how much comes from grants or scholarships that do not need to be repaid?
Are there any expected out-of-pocket expenses, and do these fit into my budget?
What career goals am I pursuing this degree to help me achieve?
One helpful tool in helping you understand your potential investment can be your school's Net Price Calculator.
3. Have a Plan A, a Plan B and a Plan C
Let's get this out of the way up front: Things will not always go smoothly in your pursuit of your degree. There are bumps in the road for any college student, and some of these challenges will likely be technology related. Be prepared and head off potential complications by making sure you know where you can access a computer if yours is ever out of commission. You don't want to let a computer virus or Internet issues to be a cause for major stress or to prevent you from meeting an important deadline.
Additionally, be sure to always save your work in multiple locations and make at least one of those locations portable, such as a flash drive or online storage drive. A hard drive crash could destroy all of your hard work if it is not backed up, and you need to be able to access your work if you change computers.
With these three steps crossed of your list, you will be able to enter your program armed with what you need for long-term success. Look around for potential grants and scholarships that you could apply for to reduce your total expenses. Begin to budget your income to account for any out-of-pocket expenses that you may need to pay for immediately, such as transportation costs or books. Most importantly, know why you are getting your degree. Your career goals should determine the degree you pursue, not the other way around!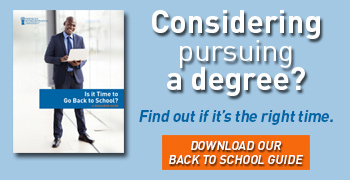 ---
Now's the time to get started. Contact AIU about your next steps today: 1-855-377-1888
---