How Much Does an Online Degree Cost?
How Much Does an Online Degree Cost?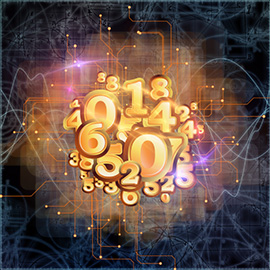 Evaluating the cost of an online degree involves more than just looking at the price of tuition. In order to get a clear picture of how much online college really costs, you need to add up all of your college-related expenses as well as explore how you're going to fund your investment in school. As you research and plan, you can help make the most of your budget by considering the following components:
Fees. Some schools charge relatively low tuition rates and then stack on fees that can rival the cost of tuition. Common items can include administrative fees, graduation expenses, ID cards, materials fees, and orientation costs. Be sure to research the fees associated with the colleges you're considering, or look for a university that includes most or all fees in tuition so there are no hidden costs.
Financial Aid. Students can reduce the amount they pay for college and gain access to affordable loans with financial aid. Visit the net price calculator for the schools you're interested in to help you get an idea of what your college costs might be after factoring the various types of financial aid you may be eligible to receive.
Scholarships and Grants. Another factor in online degree costs is whether you can receive any grants or scholarships. Review the options at the schools you're considering to see if there are any for which you can apply, and research additional resources for grants and scholarships as well. Your company also may offer tuition reimbursement to help support you in going back to school, so check in with HR for any opportunities and guidelines.
Corporate Affiliations. Many organizations and corporations have alliances with universities and can offer tuition discounts to employees and even their immediate family members. If your company has alliances with multiple online colleges, do the research to see which offers the programs, technology and flexibility that fits your needs.
Military Status. In addition to your G.I. benefits, some schools offer reduced tuition for members of the military. You might also consider whether the colleges you're exploring offer grants for military spouses.
Transfer Credits. Before enrolling in any institution, learn whether you can potentially earn credit for school, work or military experience. Some schools are more generous with their transfer-in policies than others and will allow students to waive or test out of certain courses. You can also find out if your previous school has any transfer agreements, also known as articulation agreements, with other institutions to help you get the most mileage from classes you've already completed.
Considering all of these factors can help you better evaluate and plan for the cost of going to school online.
To find additional information on how to pay for college, download AIU's financial aid guide.
Financial aid is available to those who qualify.