3 Common LinkedIn Mistakes and How to Avoid Them
3 Common LinkedIn Mistakes and How to Avoid Them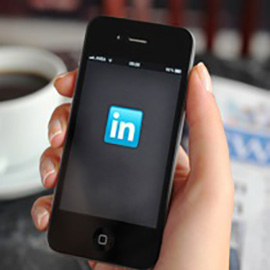 The professional networking site LinkedIn has become an essential tool for anyone trying to get ahead in their career. The site's ability to grant its users access to decision-makers, hiring managers, mentors, and recruiters makes it an invaluable resource to job searchers, and one that can boost a tech-savvy persona, as well. Interconnectivity works both ways, however, and a mismanaged profile or simple etiquette breach (that the user may or may not be aware of) may be noticed by many of the people inside your network, potentially resulting in a damaged perception or reputation. To prevent that from happening, make sure you avoid these common LinkedIn mistakes:
1. Not Including a Profile Picture (or using an inappropriate one)
First impressions are important, so make sure your profile advertises you as the thoughtful, professional individual that you are. Dress to be taken seriously. Using a picture where you're dressed in professional attire will advertise you as a professional. If you don't have one, consider taking a new one. Also, avoid using images that include other people.
Additionally, the lack of a profile picture can work against you, too. People viewing your profile may perceive the absence of a photo as a sign that you are not truly invested in the site, or that you were unable to figure out how to upload a photo.
2. Not Following Through
Since it's focused on professional life, LinkedIn is at a disadvantage compared to other, less job-focused social media sites like Facebook or Twitter. It is often neglected by its users, and messages frequently go unanswered for days or weeks, or maybe aren't answered at all. Avoid falling into this trap, and distinguish yourself as someone who is able to respond to messages and invitations within a 48-hour (at the most) time frame.
Why? It's important to show you have the soft skills to do the job as well. In the context of a resume, you can really only say that you possess leadership and communication skills, or that you have a strong work ethic. Diligently following-up in your communication gives you a small opportunity to demonstrate your soft skills and overall professionalism. Additionally, if you set a meeting time or a phone call with one of your networking contacts, be on time! If you're going to be late, or if you need to cancel, make sure you communicate that information ahead of time.
3. Not Maintaining Your Relationships
Many LinkedIn users start their networking relationships strongly by engaging in discussions about mutual areas of interest, conducting informational interviews, etc., but ultimately end up losing touch, and perhaps losing the influence they may have been building with that individual. One easy way to combat this is by noticing "the little things" that appear on your newsfeed. Simply saying "Happy Birthday," congratulating your connection on new jobs or promotions, and commenting on status updates or posted articles can lead to larger conversations, or, at the very least, will keep you on their radar.
These are just a few ways in which users of LinkedIn can go astray. If you hold fast to the principles laid out in this advice, though, you will hopefully be able to avoid others, as well. For more thorough and tailored advice on using LinkedIn, and networking in general, please reach out to the Career Services department.
Learn more about getting your career moving in the right direction. Download our guide, "How to Go From the Job You Have to the Career You Want."