Top Soft Skills Employers Want That Your Resume May Be Missing
Top Soft Skills Employers Want That Your Resume May Be Missing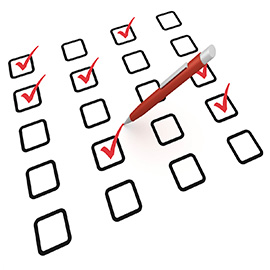 Sure, you've got the know-how to do the job, but so do plenty of other applicants. When it comes time for a prospective employer to make a decision on which candidate to interview or hire, there's another distinct (and just as important) skill set that can set you apart.
These attributes, known as "soft skills," are important to employers because they pertain to how you will interact with other people. Regardless of what hard skills or technical knowledge you have to perform a job, if you are not able to relate to others or deliver information effectively, you may not be as successful in your role.
---
Related: 7 Resume Pet Peeves That Can Cost You
---
In a recent employer survey by The National Association of Colleges and Employers (NACE), employers focused on hiring new college graduates were asked about the attributes they look for on resumes, and their responses included these soft skills:
Communication skills (verbal)
Leadership
Analytical/quantitative skills
Strong work ethic
Ability to work in a team
Problem solving skills
Communication skills (verbal)
Initiative
Detail-oriented
Why are these attributes so integral to how employers measure a job candidate's potential for success?
Where required hard skills can vary from position to position based on the nature of the job, soft skills are beneficial across industry and position. Moreover, unlike hard skills, soft skills are typically difficult to quantify and are therefore more difficult to teach. For example, while there may be some structured training an employee can go through to increase his or her typing speed (a hard skill), it is more difficult to train an employee to be detail-oriented (a soft skill).
---
Related: What You May Not Know about the Recruiting Process in Today's Job Market
---
The important question, then, is how do you include soft skills on your resume? You don't want to simply list off the various skills you may have. Instead, illustrate those skills on your resume by including specific examples. In other words, you don't want to just say you have the skill – you want to show you have the skill.
Likewise, you don't want to just list your job duties or results, but you want to talk about how you did those various tasks or how you got to those results. Finding this balance will help show potential employers what soft skills you have and can make a crucial difference when it comes down to decision time.
Interested in more tips and advice on getting ahead in your career? Find them on the AIU Career Development blog.
If you're a current AIU student or alumnus looking for more career advice, please contact the Career Services Department at careerservices@aiuonline.edu.