Entry Level Jobs You Can Pursue With a Business Degree
Entry Level Jobs You Can Pursue With a Business Degree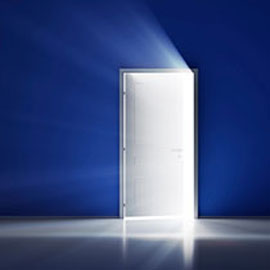 When pursuing entry level IT jobs, it's important to realize that earning your degree is an important first step. That said, finding a job in your field requires you to take initiative; opportunities won't just come to you. Which information technology jobs you can get to start your career will likely depend upon the specialty in which you're seeking employment and how well you're able to differentiate yourself from your competitors.
Common Entry Level IT Jobs
Many entry level information technology jobs are available across a wide range of industries, given the ubiquity of computer use and the necessity of maintaining a web presence. Here are some of the most common IT positions for people who are beginning their careers after earning a bachelor's degree:
Computer Support Specialists – Also commonly known as help desk technicians, computer support specialists typically spend their working hours diagnosing and solving problems that users are experiencing, as well as setting up and repairing equipment, training users, and maintaining networks. The Bureau of Labor Statistics (BLS) identifies this as a field that's growing faster than average, 17% between 2012 and 2022. Given that hires typically start with simple problems and are weaned on to more complex issues over time, computer support specialist positions are common IT jobs with no experience.1
Web Developers – Web developers are responsible for the design and creation of websites. According to BLS, and the occupation is growing faster than average (20% between 2012 and 2022), and around a quarter of web developers are self-employed, which could make the profession especially appealing for those who crave flexibility.2 This is a profession with a particularly wide reach, given that most organizations maintain a website and many use or offer web-based applications.
Information Security Analysts – Information security analysts evaluate, maintain, and enhance security for networks and computer systems. As the reliance on computers continues to grow, so too does the need to provide security for them. BLS identifies the profession as growing 37 percent between 2012 and 2022, which is significantly faster than average.3 Ejike Okonkwo, a professor in the information technology degree program at American InterContinental University (AIU) echoes the growing need for cyber security professionals. "Information security will continue to grow in the next five years because all organizations are compelled by law to protect stakeholders' and customers' data," he notes.
Computer Programmers – Computer programmers create software in collaboration with software developers and engineers. Depending on the business, some of the duties of programmers may overlap with those of software developers, which may entail helping to design and debug programs. BLS projects average growth in this field.4
How to Stand Out From Other Applicants
To successfully land an entry level IT job, you must make sure that your resume accentuates your strengths. Keywording your resume to ensure that current technology is represented can do a lot to increase your visibility, while expertise in a variety of fields can help you stand out. AIU IT Professor Patrick Frank identifies mobile development as an area of explosive growth that could be ideal for a developer to highlight on a resume, for example.
Certifications may also help, depending on your field. There are a plethora of certifications that are useful in the digital forensics and other IT fields, but which you should pursue will vary according to your specialization. In general, says Professor Okonkwo, "certifications are always seen as differentiators."
You might also attempt to gain experience through volunteer work or an internship. This can be as simple as introducing yourself to a local nonprofit organization and offering your services, though as Professor Okonkwo notes, "Volunteering in corporate America would be the ideal situation, but it may be difficult to attain." While volunteer positions may be challenging to acquire in digital forensics or cyber security due to the sensitivity of the data involved, AIU IT Professor Andrew Mahaney identifies internships as a strong opportunity. He notes that the Digital Forensics Association can help connect prospective interns with employers, though certifications may be required to get your foot in the door.
Perhaps the most important thing to consider when searching for an IT job with no experience is that any expertise you can acquire beyond your degree, no matter how small, could make the difference between being ignored and getting an interview — or between getting rejected and landing a job.
Ready to learn more? Explore IT degrees at AIU.
---
1. Bureau of Labor Statistics, U.S. Department of Labor, Occupational Outlook Handbook, on the Internet at http://www.bls.gov/ooh/computer-and-information-technology/computer-support-specialists.htm (Visited July 27, 2015)
2. Bureau of Labor Statistics, U.S. Department of Labor, Occupational Outlook Handbook, on the Internet at http://www.bls.gov/ooh/computer-and-information-technology/web-developers.htm (Visited July 27, 2015)
3. Bureau of Labor Statistics, U.S. Department of Labor, Occupational Outlook Handbook, on the Internet at http://www.bls.gov/ooh/computer-and-information-technology/information-security-analysts.htm (Visited July 27, 2015)
4. Bureau of Labor Statistics, U.S. Department of Labor, Occupational Outlook Handbook, on the Internet at http://www.bls.gov/ooh/computer-and-information-technology/computer-programmers.htm (Visited July 27, 2015)