Investing in Your Future: Going Back to College at 40
Investing in Your Future: Going Back to College at 40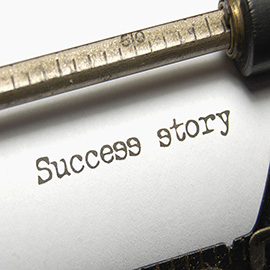 Going back to college at 40 might seem daunting, but you're likely more capable now than you might believe. And beyond the personal rewards of pursuing such an achievement, there's a tangible benefit, too: According to the U.S. Bureau of Labor Statistics (BLS), people with a bachelor's degree earn 65% more per week than those with a high school diploma, while those with a master's earn 20% more per week than those with a bachelor's degree alone.1
Yet, you still may be wondering, "Should I really go back to college?" Consider these reasons why now might be a perfect time.
You Know How to Manage Your Time
With so many responsibilities, you may think going to school will be more challenging now than if you had done so in your 20s. But in fact, you probably more resourced now than you were then. In your 40s, you have years of practice managing your life; you've more than likely practiced a balancing act of kids, career, spouse and social life for several years. Unlike teens and 20-somethings who have just begun to manage multiple responsibilities, you have competency as a result of years of experience.
You Have More Experience Meeting Challenges
Another upside of going back to college at 40 is you may have more faith in your ability to work toward a long-term goal because you've done it––whether that was saving for a mortgage or working hard for a promotion. And when it comes to pursuing a degree, though it may mean expending more effort in the short-term, you have the perspective to know there's a "finish line" in sight.
This isn't to minimize how challenging it can be to make the transition, whether you're pursuing a degree for the first time, going back to college after dropping out or returning for graduate-level work. But if you're going back to college at 30-, 40- or 50-something, you have more ability to weigh your fears with the benefits. You have started new jobs, or may have become a parent or long-time spouse, and you know how to navigate the doubts that comes with taking on a new challenge.
You Won't Be Alone
The fear that you can't keep up with younger students, considering everything you're keeping up with now, is just that––a fear. In fact, 38% of today's college students are over 25 years old, according to the National Student Clearinghouse Research Center.2 You certainly won't be the only older student in class, and with your life experience, you'll likely have much to add to discussions.
You're More Focused Now
At this time in your life, you likely have a better sense of who you are, your strengths and how you want to apply them than you did right out of high school or even at 30. Your ability to focus in class isn't hindered by the next school function, or traditional college experience, with outside experiences pulling you from your studies as a central focus. Instead, you may find you have a deeper appreciation for learning and education and the experience itself.
It may also be that working on your degree that interests you not only provides the possibility of future opportunities, but also breathes more energy into your hectic schedule.
You Can Get Creative to Make it Work
If you've decided to go back to school and you're not sure how to make it work on a day-to-day basis, consider that preparation is the key to success when it comes to anything. These steps can help decrease the stress of managing all of your responsibilities while returning to school.
Create a solid support system. Gather family and friends who can support you during this busy time. Whether it's helping with dinner or childcare, be intentional about what support they can give and ask for it. Knowing Grandma is there after school a few days a week or that your spouse can cook dinner certain days can greatly help. If you have children who are old enough, they can pitch in on additional chores, too.
Consider an online degree, which lets you fit going to school around your life versus the other way around. Knowing you can access your courses 24/7 may take away some of the apprehension you feel about how to make pursuing your degree work.
If you do choose to go to a "brick-and-mortar" institution, try to schedule classes for the most optimal time, or seek out campus childcare. Also, see if your employer may be open to your attending class certain times of the day while working a little later or earlier, to help ease your schedule.
If you're pursuing a degree that creates added value in your field, always ask your employer if they provide tuition reimbursement and any other resources to help you along the way.
Commit to putting outside interests on hold and keep your focus on work, family and school. Try to make these your only obligations. That can hold particularly true for continuing students with very young or aging family members, where extra care is needed.
Find the Right Degree to Motivate You
You may fear whether a degree will provide the value and opportunities you're hoping to find. Do your homework and research employment rates, companies and organizations hiring in your area as well as potential growth in your field of interest (the BLS' Occupational Outlook Handbook is a great place to start). Have a plan for how you'll pursue employment and what types of positions you'll want to seek upon graduation. (Many universities offer a Career Services Department with trained professionals who can assist you in this effort.)
Though it will take effort and commitment, the better groundwork you lay upfront, the more manageable––and successful––your return to school can be.
---
1. Bureau of Labor Statistics, U.S. Department of Labor. (2014). Earnings and unemployment rates by educational attainment. Retrieved from http://www.bls.gov/emp/ep_chart_001.htm. (Visited on 4/04/15)
2. National Student Clearinghouse Research Center. (2012). More Than One‐Third of College Students Are Over 25 [Press release] Retrieved from http://www.studentclearinghouse.org/about/media_center/press_releases/files/release_2012-04-19.pdf