Job vs. Career: Which One Are You Pursuing?
Job vs. Career: Which One Are You Pursuing?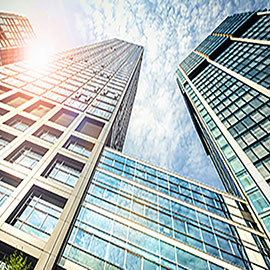 In the last 30 years, the U.S. job market has undergone an interesting transformation. Though most careers still require specialized training and higher education, the guidelines that define a job vs. career have evolved.
Contract workers comprise a growing portion of our modern economy, and the new norm is a more transient, dynamic workforce, where many professionals change positions every two to five years. And now more than ever, career-changing jobs are a way for mid-career professionals to explore new paths.
If you're just starting out, or thinking about starting a new career, it's important to understand the difference between a job and career path, and the kinds of career paths you might take. There are benefits to both, and knowing the latest trends will help you decide on the best option for your temperament and work-life goals.
Job vs. Career: Know the Difference
A career typically requires a specialized education and is more of a long-term approach. It's not just a way to earn money but rather a pursuit of a lifelong goal. A job, on the other hand, is steady work where higher education or training may not be required. It can be a means to "bridge the gap," such as hourly work that pays the bills while you pursue a bachelor's degree in your field of interest.1
While these are basic guidelines, not every job or career fits this structure. Certainly, an administrative assistant who can secure an entry-level job without higher education can also pursue this as a career, working toward an executive assistant role—one with better pay where specialized skills are reached by on-the-job experience.
A Career is a Lifelong Ambition Reached
That said, a career path is comprised of various jobs: If your goal is to work as a senior programmer, you may start as a junior programmer or system administrator before reaching senior programmer status. Careers may be more likely to include benefits such as a company 401K plan, stock options, paid time off or healthcare coverage. But the main benefit for most professionals is to land a fulfilling position that fits with their personal goals and interests.
Steady Jobs Can Support a Career Change
Those who take the path of seeking individual jobs that aren't related to a specific career path or goal may find fewer of these ancillary benefits but may enjoy greater flexibility. One of the biggest benefits of a job is the ability to create a schedule and earn an income while pursuing training for a career. Indeed, those with a degree see higher earnings potential, according to the U.S. Bureau of Labor Statistics, which finds that people with a bachelor's degree earn 70% more than those with a high school diploma alone.
Portfolio and Encore Careers are the New Norm
One key difference in how professionals carve out a career today is marked not by the company they have worked for, but by the latest project they've completed. These professionals pursue what's known as a "portfolio career," built around project-based jobs that can span different industries and draw upon a variety of skill sets.
Whether a professional is working to build experience or thrives on a variety of experiences, these are careers made up of one-off projects typically secured through contract work. This type of career serves individuals with a variety of interests who are passionate about pursuing these interests without being tied down to a single arena. They may feel limited by one position or one employer and thrive with less structure. For those interested in this type of career, learning transferable skills –– skills you can apply to different positions—is optimal. Those with backgrounds in finance, for example, may work in many fields, such as higher education or in the corporate world in a consultant role.
There's another type of career that has developed in our modern economy: encore careers. Many workers approaching retirement look to a second career after 25 to 30 years in one field. These professionals aren't yet ready to stop working. Similar to those new to the workforce, they begin a career search exploring new areas of interest. And they often return to school for continued education in a new field that fits those interests.
Research a Field or Company First
No matter what your career approach or individual area of interest, the best action you can take is to network within the field. Seek out either a counselor or mentor who can talk to you about the best strategy to take to reach your goal. You might also try to identify someone you know who currently works in the company or field of your interest and talk about company culture, best paths to take to reach the position you desire and what the reality of working in a particular field or company is like.
Build a Career One Job at a Time
Your first job probably won't be your last job on your journey building a career; consider it important experience when you're entering the workforce. But to pursue a career, build on each job as a step to the next, continue to broaden your network and work toward mastery of your skills as you move toward the career that's right for you.
Interested in exploring what career path may best fit your personality? Take our Career Quiz.
---
1. Diffen.com, "Career vs Job" on the internet at http://www.diffen.com/difference/Career_vs_Job (visited on 3/6/15)