AIU Students' Top 10 Tips for Staying Focused
AIU Students' Top 10 Tips for Staying Focused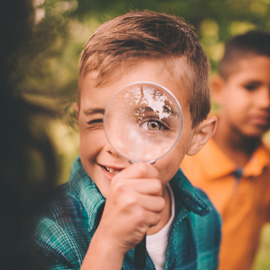 In the middle of a session, you may find your focus beginning to fade. Whether it happens in the middle of an intellipathTM module, in the last push of an individual project, or during a live chat, it happens to everyone. Everybody has their own way of dealing with flagging focus during important work, so we asked the AIU student community to share what they do to stay on task and on track.
Check out our favorite answers below. If you want to see more, take a look at all the answers!
I go play with my daughter and remember who I am doing it for! My best motivation. – Michele K.
I take a break, listen to some music and get back to it. – Calaundra K.
I remind myself that I've made 2 Dean's Lists; I can handle anything. – Steven M.
I think on what I'm teaching my kids. When they see me unfocused, how can I expect them to stay focused? We the parents are our kids' best teachers. Why not make it count? – Jacqueline C.
I stop and take a break. Sometimes it's an exercise break, sometimes it's a cat nap, other times it might be just shifting gears and stepping outside with the kids. – Eddie G.
I think about the outcome and my future, with my degree and my dream job. – Allyssa W.
I remind myself that I am an example for children, and I always want them to try, no matter what. – Fiona M.
I remember the circumstances I've evolved from and continue to PUSH. – Ja'Quincy S.
I take out my goal journal, get a big picture of what my future looks like, and discuss it with my support group! – Vanessa P.
I look how far I have come and I refuse to go backwards. – Regina S.
Looking for more advice for making the most of AIU? Take a look at other posts about online learning!