How to Attract Potential Employers without Being Social-Media Savvy
How to Attract Potential Employers without Being Social-Media Savvy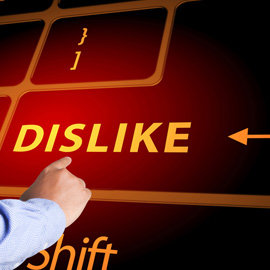 Are you social-media savvy? If so, you may already be using LinkedIn, Facebook, Instagram and other social media platforms to aid in your job search. These days, having a social media presence can be a big help in attracting employers and finding career opportunities.
At the very least, it's good form for serious job seekers create a polished, up-to-date profile on LinkedIn with a professional-quality headshot. If you can update your status at least a few times each week with posts that are relevant to your industry or show insight into your field, that's even better.
But what if you're not a social media expert? Don't despair. While social media no doubt can be a tremendous tool, it is not the total answer when it comes to landing an interview. Here are some tips to stand out when applying for jobs even if you're not social media savvy.
1. Revamp Your Resume
You want your resume to get noticed and represent you as the best person for the job. But the same-old, standard resume just doesn't get noticed these days, so many job seekers are adding personality to theirs with creative designs and sections that highlight projects and accomplishments. You can boost your resume's power by using bullet points with facts and figures showcasing your achievements and how your work impacted the company and its bottom line.
Keep your personal information short and focus on the job experience that is relevant to the position you seek, not just work experience in general or a timeline of your past employment. Many job seekers today also include personal interests and volunteer work as a way for companies to see more of their personality in addition to work experience and accomplishments. This can give employers a picture of you as a well-rounded person and a valuable employee.
2. Ace the Face-to-Face
Talent development and transition company Lee Hecht Harrison surveyed 277 human resource managers responsible for sourcing or hiring talent in 2016, and noted in the report that "[o]ur research clearly shows that while technology has made its presence felt in the sourcing and hiring process, face-to-face interactions remain a key element in recruiting and hiring talent."1
Often, the adage of, "It's not what you know but who you know" still holds true: The best way to get in the door can be through a referral or recommendation to the hiring manager. Once you get that introduction, you have to be ready to ace your interview.
Practice your interview skills ahead of time and have family or friends act as hiring managers asking you questions. Some people find it helpful to record practice interviews and watch themselves to see how they come across to a potential employer. It can also help to find out how staff members dress at the company where you're interviewing and dress accordingly (though not over-casually) to help you make the best impression.
Make sure to introduce yourself with good eye contact, a smile and a firm handshake. Be sure to listen for the interviewer's name and repeat it by using it a few times during your interview. Ask questions during your interview, take time to think and talk through your responses and listen to what the interviewer is saying rather than focusing on trying to think ahead to what he or she may ask you next.
3. Know the Industry and Have Ideas
While social media allows employers to research potential job candidates, it also offers the job seeker the chance to learn more about the company that is hiring. The good news is that you don't have to be social-media savvy to learn all you need to know about your potential new employer.
Plenty of information is available online, and the company's website is the best starting point. Pay attention to what specific skills the company lists in the job posting, and then use that information to tailor your resume and interview to that position. Make sure to also check third-party sites such as Glassdoor, which offers employee reviews of companies and sometimes shares real interview questions others have been asked by specific employers.
Hiring managers often say a candidate got his or her attention during an interview by asking thoughtful questions or offering a suggestion or perspective on a particular project or aspect of the business. Come armed with ideas on how you would improve the company if you are hired or how you would be an asset as a team member based on your performance in a previous position.
Interviewees who are positive, interested, and engaged in the conversation are the ones who leave the best impressions. Be sure to make your interview and follow-up contacts more of a conversation rather than just answering rote questions. And a personal touch is always memorable, so definitely send personal, hand-written thank-you notes after your interview referencing specifics of your conversation. That likely will leave more of a positive, memorable, personal impression on managers more than any social media platform can.
Looking for more ideas on how to take your next step forward? Check out more Career Development resources here.
---
1. Simpson, Greg. "Unraveling the Mysteries of a Job Search: Hiring Managers Share Pitfalls and Opportunities When Applying for a Job." Retrieved from http://www.lhh.com/ideas-insights/research/news/unraveling-the-mysteries-of-a-job-search/ (Visited 12/22/2016)
2. Glassdoor. "Companies and Reviews." Retrieved from https://www.glassdoor.com/Reviews/index.htm. (Visited 1/19/17)