American InterContinental University™ Announces new Le Cordon Bleu® Hospitality Management Specialization
American InterContinental University™ Announces new Le Cordon Bleu® Hospitality Management Specialization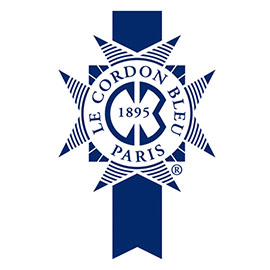 SCHAUMBURG, Ill.--(BUSINESS WIRE)--American InterContinental University (AIU®) is proud to announce a new specialization for its Bachelor of Business Administration degree program. Developed by AIU and Le Cordon Bleu North America, the Le Cordon Bleu® Hospitality Management specialization combines the best of both worlds — a business degree that is designed to provide an education in core business foundations and development of competencies applicable in a hospitality management setting.
Dr. Ruki Jayaraman- AIU Provost and Chief Academic Officer said; "Building on the long history of Le Cordon Bleu, we have collaborated to bring this new Le Cordon Bleu Hospitality Management specialization to our Bachelor of Business Administration program. This new option provides students with the opportunity to blend a standard business program with specialty courses that exposes them to specific skills needed in the hospitality sector particularly in the hotel, restaurant, and food services industry."
The Bachelor of Business Administration (BBA) program focuses on core business foundations while the specialization allows students to engage in an in-depth study in their areas of interest. The Le Cordon Bleu Hospitality Management specialization introduces students to concepts and practices related to event management, food and beverage management, and food service operations, and learn about the evolution of gastronomy and oenology as an industry. The program is also designed to help students develop skills to start a hospitality business. Curriculum for the specialization areas have been derived from Le Cordon Bleu's Culinary Arts and Hospitality Management programs.
The business programs at American InterContinental University are programmatically accredited by the Accreditation Council for Business Schools and Programs (ACBSP).
---
About American InterContinental University
Founded in Europe in 1970, American InterContinental University offers a wide range of undergraduate and graduate degrees programs in areas of study such as business, healthcare, IT, criminal justice and education at campuses in Atlanta and Houston and an online campus headquartered in suburban Chicago. American InterContinental University, AIU, is part of the American InterContinental University System, which is accredited by the Higher Learning Commission (https://www.hlcommission.org/), a regional accreditation agency recognized by the U.S. Department of Education.
Programs may only be available to residents of certain states. For important information about the educational debt, earnings and completion rates of students who attended this program, go to www.aiuniv.edu/disclosures.
About Le Cordon Bleu North America
Le Cordon Bleu North America directly or through affiliates and licensees provides instruction in the culinary arts and hospitality management under the Le Cordon Bleu methods and brand. Le Cordon Bleu® and the Le Cordon Bleu logos are registered trademarks in the United States and Canada of Career Education Corporation.
Contacts
American InterContinental University
April Migel
Amigel@aiuniv.edu
(224) 293-5876