Is Your Glass Half Empty? Try a New Perspective
Is Your Glass Half Empty? Try a New Perspective
Posted December 11, 2018 by Brittany Wagner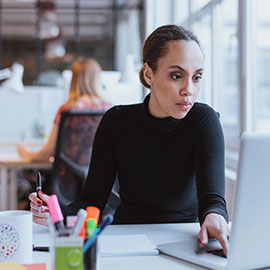 Everyone loves quotes!
Luckily, I've found that I can manifest and fuel my own inspiration through a little thing called self-discipline.
Personally, I don't use my cell phone for much more than calling, texting or the occasional Instagram post or retweet. But, I do have a "quotes" page in my notes app where I document sayings that inspire me.
Recently, I was going back through years of those documented quotes, and I came across one that caught my attention:
"It doesn't matter if the glass is half full or half empty when the pitcher is sitting right beside you!"
So often in our lives, we are focused on the "glass" – what we have or don't have, how we feel or don't feel, or the opportunities we receive or don't receive. We stare at the glass itself. We label it. And, without thinking about it, we give it power.
Then, we share the "glass" with others. We talk about it. We talk about how life is not what we want it to be, how we don't have the money we need, we don't have the partner we want, or we aren't having the day we deserve to have.
I have always heard the original quote regarding the "glass" and whether it is half empty or half full is all in a person's perspective.
One person may complain about their paycheck and how it has been the same for years with no raise in sight and label that as a "glass half empty" moment. Another may say, "Wow! A steady paycheck! What a great thing!"
This is perspective. Interesting, isn't it?
What happens to perspective when we change the quote? Here is the glass… sitting right next to the pitcher.
All of a sudden, the glass is not so significant. The pitcher – is YOU! You have the ability to fill your own glass.
If it is empty – top it off! We have been given everything we need to be great. We have the skills, ability and talents to do it on our own.
We are the pitchers! Wouldn't it seem silly at a restaurant to complain about the glass being empty with a pitcher sitting on the table? Well… that same perspective can be carried into our lives.
Stop staring at the glass and use the pitcher. Create the life you want. You have the answers to fill your own glass right inside of you.
---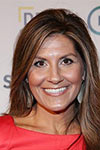 Brittany Wagner is the Chief Motivational Officer at American InterContinental University as well as a nationally-respected athletic academic counselor, life coach and motivational speaker. She garnered world-wide fame in 2016 as a television star on the hit Netflix documentary series "Last Chance U." Prior to filming the documentary, Brittany spent over 15 years working with college athletes at various levels.
REQ1387786