Motivation and Success Through Self-Discipline
Motivation and Success Through Self-Discipline
Posted November 26, 2018 by AIU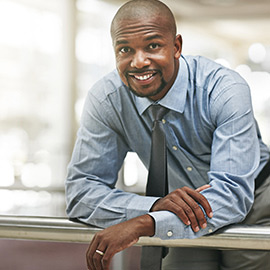 We're all affected by a lack of inspiration or focus now and again. As AIU's Chief Motivation Officer, I'm the person who is supposed to be inspiring others – yet sometimes I find myself struggling too.
Luckily, I've found that I can manifest and fuel my own inspiration through a little thing called self-discipline.
Failing at Motivating
In January, I will be speaking at a leadership conference. I recently saw a magazine advertisement promoting the conference, and on the ad was my picture. The title under my picture read: "Inspirationalist."
I immediately rolled my eyes. That day, I wasn't feeling inspired or inspiring, but the magazine smarmily reminded me that I was supposed to be.
Am I really an inspiration? Am I supposed to be inspired or inspiring all the time?
After I stopped telling myself I was a failure, I realized what I was instead: Disciplined.
Motivation and inspiration are important. We need those poignant moments in our lives to keep us going, to help propel us to the next level, to be our best self. But, equally as important (and maybe more useful in the long run), is good old discipline.
How to Find Self-Discipline
Creating discipline in your life can help craft consistency — or an equilibrium— for positive performance. Discipline becomes the gap between goals and accomplishments.
People who are waiting to be inspired set goals and then only perform well on the inspired days. People who are disciplined perform well — inspired or not — because they are trained and methodical enough to do so.
I laugh these days at the sideline "props" of a college football game. We use chains, chairs, garbage cans, belts and trophies to inspire athletes to get a sack, a tackle or to recover a fumble.
A sideline prop and two seconds of TV airtime are now needed to inspire a college athlete to do what they have trained relentlessly to do. That is a lack of discipline.
You should do it because you trained to do it. Or because it's your job. Or because there is team camaraderie and pride in your effort. I believe the motivation and inspiration happen in spurts, not on game day. On game day, discipline takes over, and we don't need props to perform.
The same applies to our daily lives, our studies, and our jobs. We receive motivation and inspiration in waves, but discipline is where success happens. This involves doing it when you don't feel like it. Doing it when it's hard. Doing it when no one is looking or even when everyone is ready to judge.
My simple message: Do it anyway, and your own discipline will inspire you!
---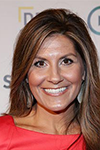 Brittany Wagner is the Chief Motivational Officer at American InterContinental University as well as a nationally-respected athletic academic counselor, life coach and motivational speaker. She garnered world-wide fame in 2016 as a television star on the hit Netflix documentary series "Last Chance U." Prior to filming the documentary, Brittany spent over 15 years working with college athletes at various levels.