How to Achieve Your Goals With Peer Support
How to Achieve Your Goals With Peer Support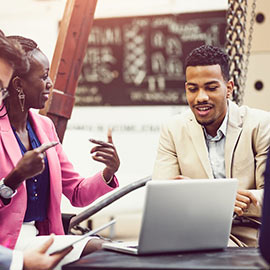 I recently had the privilege of traveling to a small town in Texas to work with a K-12 school. This tiny town of around 400 people is located 40 miles outside of Odessa, and the only thing separating it from the larger west Texas city is miles and miles of oil fields. The median income in the town is quite below the national average, but the oil revenue generated by the land surrounding it is shockingly in the millions.
Driving around the town, I found myself fighting back tears as I surveyed the living conditions of many of the students' families I was about to meet. They didn't have much. Some of them didn't have lawnmowers, healthy meals to eat, or even hot water. There is no grocery store, no police force, and no "clean-up crew" in this town.
However, there was one bright spot in the town's landscape: the brand new school building. It rose up out of nowhere as a shiny beacon of hope. The building itself was pretty, but the people inside were even more beautiful.
Finding Hope and Support
Teachers at this small town school had the overwhelming task of giving hope to a group of young people who, by looking at their surroundings, may not have much to hope for. Most of them never move out of the town. In fact, only one of last year's high school seniors went to college.
Among the people I met at the K-12 school, there was one student who for me stood out from the rest – a smart and charming young boy who happened to be born with cerebral palsy. His parents were told he would never talk or walk, but now here he was in middle school, and was doing both.
After I spoke at the general assembly, I met with this bright student and he proceeded to tell me that a few games ago he had scored a touchdown for his middle school football team. Despite the use of a walker and the odds stacked against him, he was able to accomplish a demanding physical and mental task. He continued to share his moving experience and advised me that there were two words his parents told him he could never say: "I can't."
You Can Achieve, We Can Achieve
I thanked the student for his story and later watched the video of him scoring that touchdown. In the video, there he was on the football field with his walker, heading toward the end zone. He mentally crushed the words "I can't" just as his parents taught him, left his support behind, and started walking on his own with the football in his arms. His teammates started walking alongside him in solidarity – and their opponents on the field started clapping and cheering him on too. Then, touchdown!
I was impressed that in a town full of supposed "can't" that there was a "can." This young student's accomplishments were tremendous – both on and off the football field. What was equally incredible was the reaction of his teammates and the opposing team – unity and support.
This is a lesson we can all learn. There is not just a "you can do it," but "we can" together. We can rise to the occasion when we decide that we will. We can achieve despite our surroundings or other things weighing us down. We can decide to rise above them, together. We can.
If you are looking for support along your educational journey, the AIU GetSet Student Community can help you connect with your peers. Visit aiuniv.getset.com, select your online or ground-based campus, and sign up to get started!
---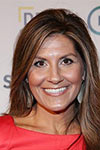 Brittany Wagner is the Chief Motivational Officer at American InterContinental University as well as a nationally-respected athletic academic counselor, life coach and motivational speaker. She garnered world-wide fame in 2016 as a television star on the hit Netflix documentary series "Last Chance U." Prior to filming the documentary, Brittany spent over 15 years working with college athletes at various levels.
REQ1506369 1/20