AIU Student Profile: William "Bill" Burke
AIU Student Profile: William "Bill" Burke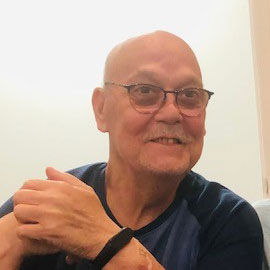 Some students follow the typical journey of high school, college, career. But for William "Bill" Burke, his journey went high school, career, almost dying, then college.
You could say tragedy brought me back to fulfilling my dreams, Bill says. Bill was a police officer whose body was succumbing to sclerosis of the liver.
A week before I was gonna pass, I received a liver. It gave me the motivation to do whatever it takes to get this education I want. Now I'm living my dreams—everything I've ever wanted to do, I'm going after them. I feel really really blessed. AIU actually gave me that opportunity.
Residing just outside Baton Rouge, Louisiana, Bill is currently a 4.0 Bachelor of Science in Criminal Justice (BSCJ) student. I chose Criminal Justice because of my history as a police officer. I always wanted to work in the federal government system and law enforcement. I'm not looking to be in the field anymore as I'm sixty years old, but there are other positions available.
And now, there's no stopping Bill! He's feeling fantastic, scheduled for bariatric surgery in June, then he's on to his master's, his doctorate, then off to learning how to fly helicopters. Fortunately, AIU gets to be part of Bill's story.
The convenience of being able to work on your degree as fast as you put in allows me to stay ahead all the time. It's absolutely perfect.
To those debating on whether or not they should go back for their degree, Bill says, Your education is something that no one can take away from you. Most people have always wanted to go back, but make excuses. My recommendation is you get your education no matter what the circumstance is or who is saying you can't. Just go for it. You can't lose your degree, and nobody can take it away from you.
In addition to school, Bill is also in the process of writing a book about his story—with the help of his student advisor, Becky. Becky has made me realize that my writing skills are a lot better than what I thought they were. I don't know where I'd be without her.
We do know where Bill will be next June though—walking across the stage to get his degree, graduating cum laude. That's the ultimate goal, Bill says.
I'm not always proud of how I got here, but I am glad I'm here and I'm proud of my accomplishments.
Bill is a proud father of one daughter and two sons.