Fashion Marketing Degree Program Details
Estimate Tuition and Grad Date

Total tuition for this degree program may vary depending on your educational needs, existing experience, and other factors.

Estimate your costs, potential savings and graduation date.

Fashion Marketing Degree Program Outline

Our Fashion Marketing Degree combines core courses in business fundamentals with in-depth study of the fashion industry that emphasizes retail fashion marketing, trends, media and technology. Plus, you can develop key business skills such as team leadership, accounting and finance.

A Fashion marketing program can help you learn how to

Apply quantitative tools to analyze contemporary business functions and practices
Apply the concepts and principles of finance, economics and accounting to make effective decisions in the global business environment
Examine the implication of technology, media and the Internet on today's businesses
Demonstrate a comprehensive knowledge of the fashion industry, fashion marketing, its products, markets, consumers and marketing activities
Analyze and interpret trend and market information
Develop innovative marketing solutions based on sound analysis of market information and marketing theory
Leverage an understanding of media, technology and the Internet to enhance promotions and branding
Design a research project that includes defining the problem, developing an approach to it and formulating the research design
Analyze cases that focus on key marketing management tasks, such as marketing research, sales forecasting, product and brand management, distribution channels, pricing and promotion as well as advertising strategies

Download program detail PDF

Fashion Marketing Courses

Degree Requirements

General Education

| | | |
| --- | --- | --- |
| ECON220 | Microeconomics | 4.5 |
| ECON224 | Macroeconomics | 4.5 |
| ENGL106 | English Composition I | 4.5 |
| ENGL107 | English Composition II | 4.5 |
| MATH125 | General College Mathematics | 4.5 |
| UNIV103 | Academic and Professional Success | 4.5 |
| UNIV106 | Technology and Information Literacy | 4.5 |
| UNIV109 | Interpersonal Communication | 4.5 |
| | General Education Elective (1 Course) | 4.5 |
| | Humanities (2 Courses) | 9 |
| | Natural Sciences (2 Courses) | 9 |
| | Total Credit Hours: | 58.5 |

Core

| | | |
| --- | --- | --- |
| ACCT205 | Principles of Accounting I | 4.5 |
| ACCT310 | Managerial Accounting | 4.5 |
| BUSN105 | Introduction to Business | 4.5 |
| BUSN311 | Quantitative Methods and Analysis | 4.5 |
| BUSN150 | Legal and Ethical Environment of Business | 4.5 |
| FINA310 | Financial Management | 4.5 |
| MGMT305 | Management Information Systems | 4.5 |
| MGMT310 | Management and Leadership of Organizations | 4.5 |
| MGMT315 | Survey of Human Resource Management | 4.5 |
| MGMT499 | Program Capstone | 4.5 |
| MKTG205 | Principles of Marketing | 4.5 |
| | Total Credit Hours: | 49.5 |

General Electives

A combination of 11 electives dependent on Program

Students enrolled in the Fashion Marketing Specialization Option are required to take: FASH 212, Historical and Contextual Studies, in place of HUMA 215 Topics in Cultural Studies; and FASH 209, Fashion Cycle, in place of one General Elective.

General Business Administration Track

In lieu of a Specialization, select 5 Business Electives from any of the Specializations below

Fashion Marketing (Atlanta Campus)

FASH301
Fashion Trends
4.5
FASH306
Fashion Branding
4.5
FASH310
Fashion Buying
4.5
FASH340
Computer Applications for Fashion
4.5
FASH409
Visual Merchandising
4.5

Total Credit Hours : 180

AIU's Bachelor of Business Administration (BBA), with all its specializations, is programmatically accredited by the Accreditation Council for Business Schools and Programs (ACBSP).

Fashion Marketing Classes Overview

At AIU, more of the courses you take, on average, are devoted to your field of interest than at other similar schools. For a Fashion Marketing Degree, your classes may include:

Fashion Trends

In Fashion Trends you will have the opportunity to look at how they arise by considering macro business environmental drivers as well as social and cultural influences. You will also have the opportunity to consider trend identification, market assessment and competitive response strategies. This will coursework is designed to help you prepare for fashion product development, range planning and the exploitation of market opportunities.

Fashion Branding

In Fashion Branding you will explore contemporary fashion brands and examine the strategies they use to create a unique personality, generate appeal and generally develop a "desirability factor" for potential consumers. This course is designed to help deepen the understanding of the complexity of brands and branding, covering conception and development, as well as the management and marketing of the products. The course will cover the development of values and ethics required to develop successful brands, as well as the creation of identity, revitalization and extension strategies. You will also explore the implications of changing environments for fashion consumers and fashion brands, and employ creative thinking, innovative problem solving and applied skills and methodologies to investigate and develop appropriate solutions to brand strategies.

CAD for Fashion Marketing

CAD for Fashion Marketing is designed to re-enforce the application of creative software (Photoshop, Illustrator, etc.), to advance student's skills with computer applications used to enhance fashion presentations including color rendering of drawings and drafting of flats. Students will have the opportunity to design a collection, and all the appropriate accoutrements that sit alongside the collection. Students will also have the opportunity to take this work and develop and present it in a professional manner using the CAD skills learned in this class.

Fashion Buying

Fashion Buying presents buying practices and techniques, with an examination of consumer buying power, major market resources, governmental regulations and merchandise analysis. Through a simulated experience, students will be expected to conduct research and plan a six-month seasonal dollar merchandise plan. A final product book will include all stages of development of the seasonal merchandise plan including trend forecasting, vendor negotiation, and profitability analysis.

Media and PR

In Media and PR you will have the opportunity to learn how fashion communications are planned, written, managed and delivered. Through directed activities you will also have the opportunity to experience situations replicating the "real-life" of working in the fast-paced roles of fashion public relations and journalism. These assignments provides you with the opportunity to work to develop your knowledge and understanding of the dynamics and interplay between the key fashion promotion sectors, highlighting the methodologies required for building successful working relationships within these roles. During this course, you will be expected to work with a degree of autonomy, structuring your own time management and applied research to a professional level and developing your professional and communication skills to a higher level. You will also be required to utilize a range of new and emerging technologies and applications to the media and communication assignments.

Textiles

The textiles course is a basic study of fibers, yarns, fabric construction methods, coloring processes, and finishing techniques. Emphasis is placed on the practical application of this knowledge in judging performance and in the proper use and care of fabrics used in the apparel industry.

Visual Merchandising

Effective retail display and space are essential elements of a fashion company's brand image. In this course, students study the key principles and techniques used globally in the retail environment. Students will have the opportunity to develop a capstone project that incorporates all aspects of store planning and design (e.g. exterior signing, interior signing, walls, floors, lighting, sound, merchandise, fixtures, mannequins, window displays, and wall elevations). Visual merchandising in the e-tailing environment is also examined.

Marketing Management

This course explores the application of management principles to the marketing function. Emphasis is placed on the application of planning, implementation, controlling, and evaluation of marketing strategies as the means for achieving an organization's objectives.

Principles of Marketing

Students will study and have the opportunity to apply the fundamentals of marketing within an organization and the contemporary market environment. The course will focus on marketing strategy and development of a marketing mix.

Historical and Contextual Studies

In Historical and Contextual Studies you will be introduced to studying fashion from a historical and contextual viewpoint. The course is designed to introduce fashion as a cultural phenomenon to help you work to develop an analytical approach to contemporary fashion. Fashion is understood as object, image and idea and will be explored as such through the analysis of designs, images and ideas. The course will explore the links between clothing and other mediums and will be thematic as well as historically chronological in approach. You will be introduced to methods of inquiry and terminology which you will have the opportunity to use in your own marketing and/or design practice.

The Fashion Cycle

In The Fashion Cycle you will have the opportunity to work to develop a broad understanding of the fashion industry and the different contexts in which it sits. You will also have the opportunity to develop an understanding of the structure of the industry and the way that fashion works. This coursework is designed to provide you with a foundation on which to build deeper specialist knowledge as you move through your fashion program. You will have the opportunity to explore the business of fashion through investigation, observation and gathering of materials. You will also have the opportunity to study how to question, discuss, and argue about current fashion business issues and to put forward ideas and information in presentations and written work. You will learn how to know what is happening at the forefront of fashion, and to think about the future for fashion.

Program Capstone

The emphasis in this course is on applying and synthesizing concepts and techniques from all previous business/Specialization courses. The class sessions are designed to familiarize students with the many dimensions of business, with special emphasis on the area of specialization.

Ways to Save on Your Fashion Marketing Degree

From grants to military service to transfer credits, see the variety of ways you can save time and money on your Fashion Marketing Degree at AIU:

For more information, review the AIU guides below:

Financial Aid Guide: Our guide to financial aid can answer your initial questions and help you prepare to apply for financial aid
Scholarships and Grants Guide: Learn about the scholarships and grants offered by AIU along with details about eligibility
Transfer Credit Guide: This guide explores how to transfer your credits from other schools—and earn college credit for your eligible past work and qualifying military experience

Accreditation

This business program is programmatically accredited by the Accreditation Council for Business Schools and Programs (ACBSP).
Take the
next step.
Classes start
May 1, 2019!
Complete this form and an AIU Admissions Advisor will contact you and provide further assistance.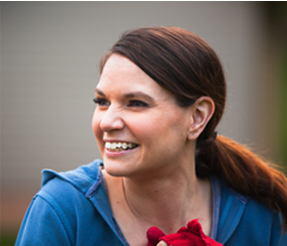 "I don't think I would have the life that I have right now if I would not have gone back to AIU and finished my degree."
- Amanda Schmeichel,
BBA 2015
BBA 2015
Gainful Employment and Other Student Disclosures
Below you can find placement rates and other information tailored to your chosen campus and program. Certain disclosures are published on this website to assist students in understanding the facts about their programs.