MBA in Marketing Online Program Details
Estimate Tuition and Grad Date

Total tuition for this degree program may vary depending on your educational needs, existing experience, and other factors.

Estimate your costs, potential savings and graduation date.

MBA Marketing Online Program Outline

AIU offers a professionally-focused MBA Marketing online degree program designed to provide students with a fundamental understanding of the key roles marketing professionals play in helping businesses stay competitive in today's global marketplace.

When you pursue your Master of Business Administration degree with a specialization in Marketing, you'll have the opportunity to be fully immersed in product, brand and strategic management as well as market research methods and international marketing tactics.

Our online MBA Marketing program can help you learn how to:

Adapt and innovate to solve problems
Analyze various leader, follower, cultural and situational characteristics that contribute to leadership, and adapt to the needs of situations, employees and co-workers
Apply quantitative reasoning and analysis to business and management problems using knowledge of mathematics, statistics, finance and economics
Develop plans to improve business operations
Apply principles of quantitative and qualitative research to business cases and evaluate the quality of research presented based on these principles.
Use knowledge of economic concepts, principles and theory to critically analyze and evaluate economic problems and opportunities
Use critical thinking skills, including deriving the issue, understanding argument reasoning and developing conclusions
Discuss the opportunities provided by technology for businesses
Recognize and manage potential ethical and legal conflicts
Communicate effectively in business situations
Use a systematic approach to the structure, implementation and analysis of marketing research
Experience the design and implementation of a strategic marketing plan
Analyze information about the customer to develop new products and/or marketing promotional campaigns

Download program detail PDF

MBA Marketing Program Courses

Degree Requirements

Business Core

| | | |
| --- | --- | --- |
| FIN630 | Global Financial Management | 6 |
| MGT600 | Business Research for Decision Making | 6 |
| MKT640 | A Managerial Approach to Marketing | 6 |
| MGT680 | Strategic Management | 6 |
| | Total Credit Hours: | 24 |

Marketing

MKT651
Strategic Marketing
6
MKT655
Research Methods in Marketing
6
MKT660
International Marketing
6
MKT665
Product and Brand Management
6

Total Credit Hours : 48

AIU's Master of Business Administration (MBA), with all its specializations, is programmatically accredited by the Accreditation Council for Business Schools and Programs (ACBSP).

MBA Marketing Program Classes Overview

In this specialized curriculum, students can gain knowledge and industry insights that can help develop or enhance their understanding of how marketing plays a critical role in determining the future products, promotions and demographics approached, along with recommendations for product changes and target audiences.

For an MBA Marketing Online Degree, your classes may include:

Strategic Marketing

This course concentrates on strategic, as opposed to tactical, aspects of marketing. It is designed to familiarize students with the problems implicit in market planning in multi-product organizations, help them develop skill in using contemporary approaches for developing strategic plans, present a framework for market planning and new product entry strategies, and allow students to experience the design and implementation of a marketing plan. This course uses simulation.

Research Methods in Marketing

This course is designed to provide a systematic approach to structure, implementation, and analysis of marketing research for decision making. This course will focus on analysis of information about the customer as well as information about the customer's wants and needs for the purposes of developing marketing promotional campaigns, developing new products and refining current product offerings, and improving customer service efforts.

Global Financial Management

Within the context of the multinational firm, this course examines the development of policy, financing options for international business, and the making of standard financial management decisions.

Product and Brand Management

Students will have the opportunity to consider the product and brand management decisions that must be made to build and manage brand equity.

A Managerial Approach to Marketing

This course focuses on the application of marketing concepts in a global organization. Students will examine international channel distribution as well as promotional, pricing, and product strategies.

Strategic Management

The development and implementation by the global enterprise of integrated business strategies and policies is the focus of this applied course. Course contents include the planning, implementation, management, and evaluation of the corporate resources, products, and assets. Advanced research is an integral component of this course.

International Marketing

This course is designed to provide the background to make marketing decisions at the international level. The course examines issues involving trends, factors, and forces (such as institutions, culture, politics, law, and environment) that affect global marketing activities.

Business Research for Decision Making

In this course, the student will explore decision making from a managerial viewpoint and examine the role of decision making in dealing with employees, formulating strategy, and negotiating. This course requires students to understand, apply, and evaluate both quantitative and qualitative research methodologies as they apply to business studies and analysis.

One Year Online MBA Marketing

Move forward with AIU's One Year Online MBA Marketing program. Designed with 24/7 flexibility for busy professionals, this accredited One Year Online MBA Marketing program can be completed in less than 12 months. That means you can pursue your degree and still balance a full-time career and busy life. Our One Year Online MBA Marketing program lets you study anywhere, anytime with a wide range of practical and accessible support tools:

intellipath™ - This personalized learning platform helps support student success by allowing you to skip what you already know and get support where you need it most. You can also retake tests to improve your overall grade
Technical Support – AIU offers 24/7 technical support, whether it's by phone, email or live chat
AIU Online Library – Our library provides access to carefully selected articles, books and websites that can help you get the answers. Also, research guides and tutorials, APA resources, even a staff of professional librarians to assist you

Accreditation

This business program is programmatically accredited by the Accreditation Council for Business Schools and Programs (ACBSP).
Take the
next step.
Classes start
May 1, 2019!
Complete this form and an AIU Admissions Advisor will contact you and provide further assistance.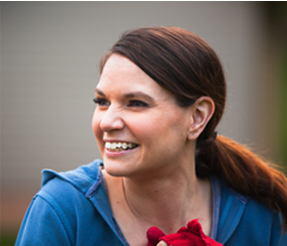 "I don't think I would have the life that I have right now if I would not have gone back to AIU and finished my degree."
- Amanda Schmeichel,
BBA 2015
BBA 2015
Gainful Employment and Other Student Disclosures
Below you can find placement rates and other information tailored to your chosen campus and program. Certain disclosures are published on this website to assist students in understanding the facts about their programs.
Program Disclosure Information for:
-- Select Campus Above --
Program Disclosure Information for:
AIU Atlanta - Master of Business Administration
Program Disclosure Information for:
AIU Online - Master of Business Administration
Program Disclosure Information for:
AIU Houston - Master of Business Administration
Select a campus for rate information.
Given the fact that all of the rates reflected below are based on historical data and were subject to varying levels of audit and re-interpretation, students should not rely on them as an implicit or explicit representation or promise of future outcomes or employability following completion of a program of study. Indeed, there are numerous factors that affect a student's ability to graduate and secure employment over which we have little or no control. Therefore, our school cannot and does not guarantee or estimate the likelihood of on-time completion, graduation, or employment for any student.
Reporting Period:
7/1/2017 through 6/30/2018
Date Submitted:
12/2018
The program rate shown corresponds to the Master in Business Administration program.