Make the Most of Your CCAF Associate Degree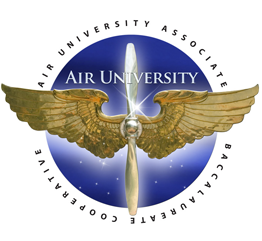 AIU is committed to helping military students maximize their transfer credit opportunities for prior military training, professional experience and college coursework*.
When you pursue an AIU-ABC Business degree at AIU, we'll automatically accept the credits you earned through CCAF, saving you 50% in time and tuition.
About the AU-ABC Bachelor's in Business Administration
Through our partnership with CCAF, you can earn your AU-ABC bachelor's degree in any of our Business Administration specializations:
Please contact us at 1-678-522-4153 or TOrndorf@aiuonline.edu for additional information.
How AIU Online Works for Military Student Education
At AIU, military students are an important part of our community. That's why our faculty and staff go the extra mile to understand the unique needs of our military student body.
Military Students
We recognize the service and sacrifice of our military students. AIU works to help all military servicemembers have affordable access to a quality postsecondary education.
Military Grants
AIU offers four grant programs for military students, in addition to all other military benefits, AIU grants, and other financial aid for those who qualify.
Get Credit for Experience
Receive college credit for previous qualifying work or military experience* that relates to your degree program.
A Flexible Degree That's Designed to Fit A Busy Life
Real-World Education
You'll study under experienced faculty, exploring the relevant skills, fundamental practices and knowledge related to your field.
Skip What You Already Know
Spend your time focusing on what you need to learn, not reviewing the topics you already know. Our intellipath™ learning technology makes it possible.
Take the next step. Classes Start January 26, 2022
Complete this form and an AIU Admissions Advisor will contact you and provide further assistance.