Make the Most of Your CCAF Associate Degree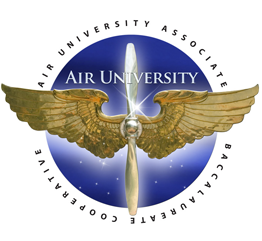 AIU is committed to helping military students earn the maximum transfer credit for their prior military training, professional experience and college coursework.
When you pursue an AIU-ABC Business degree at AIU, we'll automatically accept the credits you earned through CCAF, saving you 50% in time and tuition.
About the AU-ABC Bachelor's in Business Administration
Through our partnership with CCAF, you can earn your AU-ABC bachelor's degree in any of our Business Administration specializations:
Please contact us at 1-678-522-4153 or TOrndorf@aiuonline.edu for additional information.
A Military-Friendly School
At AIU, military students are an essential part of our community. We work to serve those who serve, by providing personalized support aimed at addressing your unique needs as a Service Member, throughout your education journey.
Military Students
We recognize the service and sacrifice of our military students. AIU works to help all military servicemembers have affordable access to a high-quality postsecondary education.
Tuition Discounts
AIU Online offers a 45% tuition reduction to active military undergraduate students, including members of the Reserves and National Guard.
Military Grants
Four special AIU grants are available to military students, in addition to all other military benefits, AIU grants, and other financial aid.
Get Credit for Experience
On average, 7 out of 10 AIU military students earn transfer credit based on past college and military experience.
A Flexible Degree That Fits Your Life
Real-World Education
You'll study under professors who are industry specialists, learning the relevant skills, fundamental practices and specific knowledge related to your field.
Skip What You Already Know
Spend your time focusing on what you need to learn, not reviewing the topics you already know. Our one-of-a-kind intellipath™ learning technology makes it possible.