How Do I Get a Bachelor's Degree in Finance?
How Do I Get a Bachelor's Degree in Finance?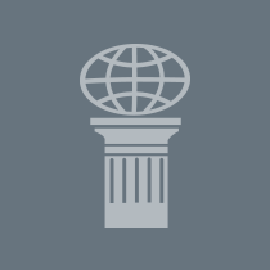 Managing the money flow in any company is a vital role that must be filled. Income and expenses are, after all, the backbone of companies both big and small. Examining the money flow of a company is the responsibility of those with an education based in finance. Those who have completed finance programs, and – in some cases – have in field work experience may earn roles such as Credit Analyst, Financial Analyst, and Financial Planner. [Career-advice.monster] In order to earn one of these positions a prospective employee must have the proper education, but what does that entail?
Breaking into the field of finance requires an educational background in finance and business. There are a number of ways an individual can earn the degree they need to pursue a finance job, each one unique to the needs and career goals of each individual.
Where to Start
Anyone wishing to pursue a career in finance will likely need a Bachelor's degree in finance to get their future off on the right foot. Associate's degrees are available, but in order to obtain entry level employment with most companies a Bachelor's degree is considered the minimum level of education. In order to find a quality degree program, prospective students should research potential schools and programs they wish to enroll in, as well as different career paths they may wish to pursue.
When deciding between schools it is important to keep factors such as accreditation, reputation, , and cost into the decision making process. No two schools or programs will fit everyone's career aspirations.
Generalized vs. Specialized Degrees
There are varying degrees available at colleges and universities that can help individuals prepare for a career in the financial field. The big question facing many students will be choosing between a generalized business degree and a specialized finance degree. A Bachelor of Business Administration in Finance is a popular choice, but is more of a management based degree with a focus on finance. On the other hand, a Bachelor of Finance degree focuses on financial areas of study throughout the degree program.
The degree an individual chooses should reflect their career goals and which education will serve them best when they enter the workforce.
Areas of Study
Pursuing a degree in finance is going to entail a lot of work in mathematics. Anyone who is uncomfortable with mathematics should reconsider their choice of a finance degree. Regardless of the Bachelor's program an individual pursues, they can expect to take courses such as accounting, budgeting, financial analysis, and asset and debt management.
Few students enter college with a clear idea of what degree they want and what career field they hope to work in during the course of their life. As students make the decision to pursue a Bachelor's degree in finance, it is important to learn as much as possible about desired roles in the workplace. The more an individual knows about the career they hope to have, the more likely they are to pursue a finance degree that could serve them in the future as they build a career in finance.
---
http://career-advice.monster.com/job-search/company-industry-research/bachelor-finance-equal-great-career/article.aspx