Jobs for a Masters of Business Administration
Jobs for a Masters of Business Administration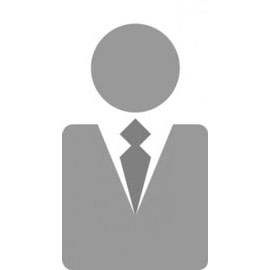 A master's degree in business administration, commonly known as an MBA, opens up many career possibilities for students who went the extra mile in their higher education path.
An MBA can give holders a leg up in the job hunt as well as probably providing them with higher salaries. While an MBA is generally considered a requirement to advance into management at businesses, today some agencies and non-profit organizations are looking to add MBAs to their employment rosters.
New MBAs from the nation's top business schools, such as Harvard and Wharton, command top starting salaries, perhaps in the low six figures, but an MBA from any business school almost always translates into higher salaries.
Job opportunities for an MBA depend partly on whether a person has a general MBA or specialized in a specific field, such as accounting, marketing or investment banking.
For example, an MBA holder with an accounting or finance specialty could work as an accountant, auditor, stockbroker, controller, treasurer, tax, purchasing agent, investment banker or tax accountant underwriter, says the University of Colorado Denver Business School.
A person with a general MBA degree could work in human resources management, museum administration, healthcare management or corporate training.
Other fields open to MBA holders include advertising, coaching, information systems, international business, marketing, operations and risk mitigation. An MBA also makes a good background for anyone wanting to own his own business. For example, doctors and lawyers sometimes get MBAs in addition to their professional degrees because law and medical schools don't teach business management, says the website MBA-Options.
An MBA degree equips students with necessary tools to be leaders, so just about any field, business or organization can use these degree holders. The advanced degree also helps those who want better employment opportunities to stay in the same career field. For example, a nurse who wants to move into hospital management may want an MBA because she could learn the business and leadership skills. MBAs can definitely find work with a variety of employers in the public and private sections, including working for non-profit organizations.
Since most students work for a few years after getting a bachelor's degree before entering an MBA program, they will be better able to pick an area to specialize in for this advanced education. In fact, many people continue to work while working on their MBA degree on a part-time basis.
You may also be interested in these articles:
---
http://www.quintcareers.com/MBA_degree.html
http://www.ucdenver.edu/academics/colleges/business/degrees/mba/pro-mba/Pages/default.aspx
http://www.mba-options.com/jobs-for-mba-graduates.html